Your votes are in for Minnesota's best décor, stationery and music!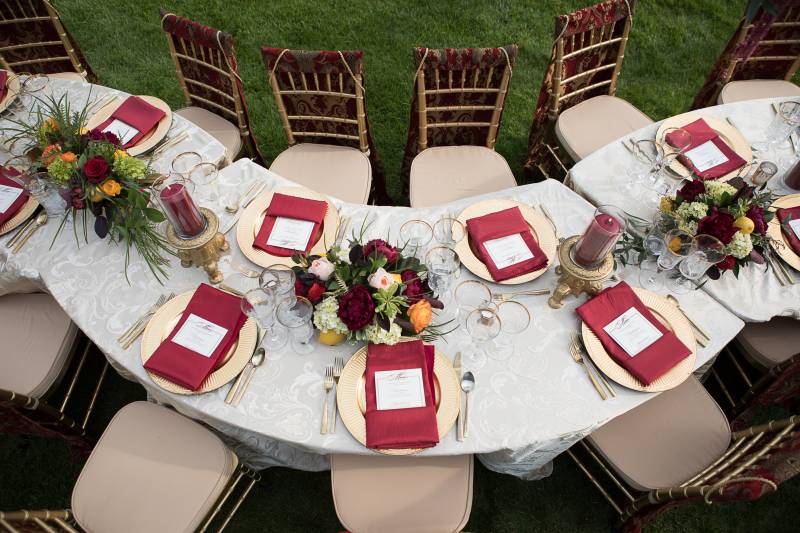 Photo by: Sternberg Studios
DECOR + RENTAL | NORTHLAND SPECIAL EVENTS
WEBSITE: www.northlandspecialevents.com
INSTAGRAM: @nse_events
WHAT'S YOUR NICHE? Our service offerings include planning, coordination, event design, linen and décor rental, and custom fabrications. All of these lovely things live under one roof with a cohesive team that shepherds events through the planning process from start to finish.
WHY DO YOU DO WHAT YOU DO? The ability to give clients peace of mind during an important life event and bring their vision to life fuels us every day.
GIVE US ONE WORD THAT SUMS YOU UP. Versatile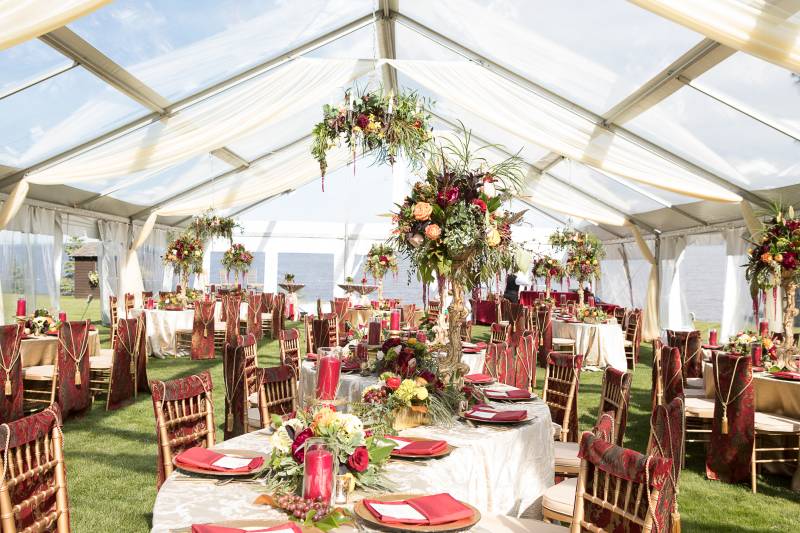 Photo by: Sternberg Studios
FLORAL | SAFFRON & GREY COUTURE FLORAL DESIGN
WEBSITE: www.saffronandgrey.com
INSTAGRAM: @saffronandgrey
FACEBOOK: @saffronandgrey
TWITTER: @saffronandgrey
WHAT'S YOUR NICHE? Stunning, fresh, local-as-possible organic floral design.
WHY DO YOU DO WHAT YOU DO? We love to meet with clients, get to know them, and create one-of-a-kind florals that blow their minds.
GIVE US ONE WORD THAT SUMS YOU UP. Uncontrived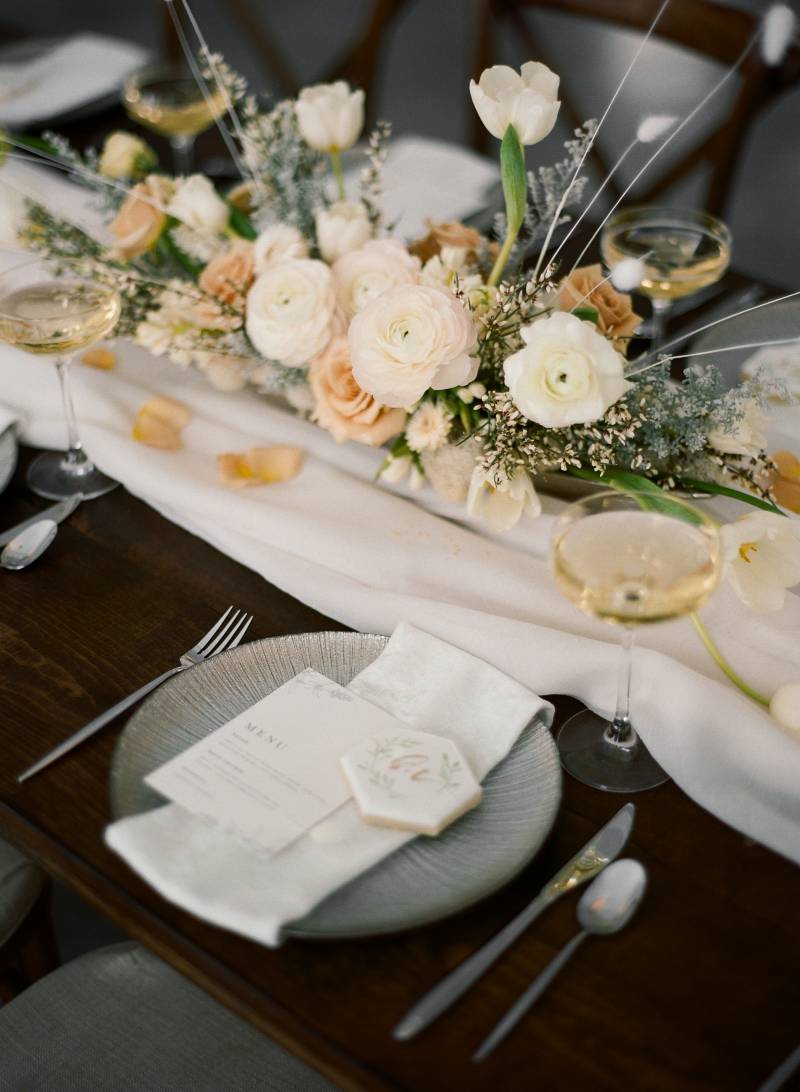 Photo by: Kellie Rae Studio
STATIONERY | PONTO MOUNTAIN PAPER
WEBSITE:www.etsy.com/shop/PontoMountainPaper
FACEBOOK: @pontomountain
WHAT'S YOUR NICHE? We specialize in rustic designs for the adventurous and eco-friendly couple. Our kraft envelopes are made with 100% recycled elements. Each item is designed in our studio, printed on our machines, hand scored and cut by us. We don't outsource any of our production.
WHY DO YOU DO WHAT YOU DO? I am so appreciative to be able to be a part of such a memorable time in couples' lives. It's an honor I don't take lightly.
GIVE US ONE WORD THAT SUMS YOU UP: Enthusiastic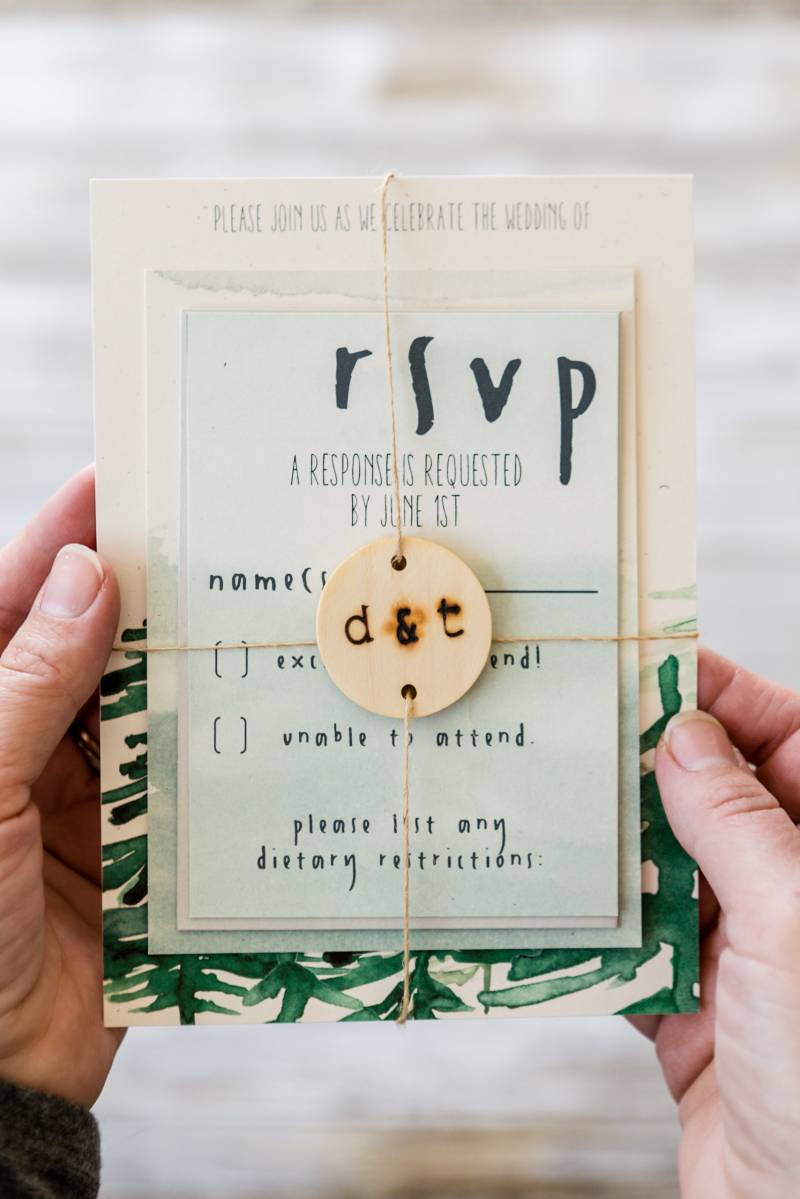 Photo by: Naturally Captured Photography
DJ | SOUNDS UNLIMITED ENTERTAINMENT
WEBSITE: www.soundsunlimited.com
FACEBOOK: soundsunlimitedentertainment
WHY DO YOU DO WHAT YOU DO? Things never get boring. Every show is different, which makes it more fun. With more than 30 years of wedding events, I still get excited and nervous every time.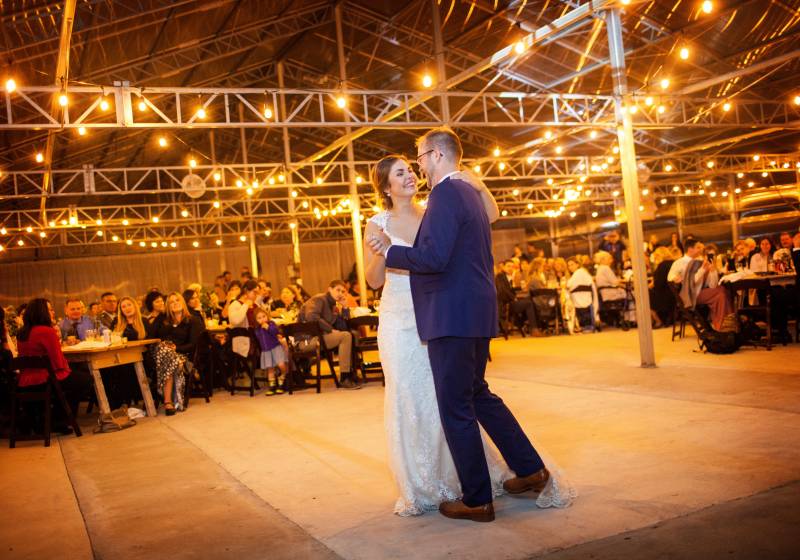 BAND | BLUEWATER KINGS BAND
WEBSITE: www.bluewaterkingsband.com
FACEBOOK: @BluewaterKingsBand
CEREMONY MUSIC | SOUND OF STRINGS
WEBSITE: www.soundofstrings.com
At Lake Bride Magazine, we strive to continually inspire you and your ideal "I Do's" by featuring a collection of beautiful inspiration, the best local resources, the latest trends, and practical planning tips for your special day. Reserve your issue HERE.