Selin and Mason's love story started back in middle school when Selin's family moved to Mason's neighborhood. They began a friendship that they both wanted to go further as time went on.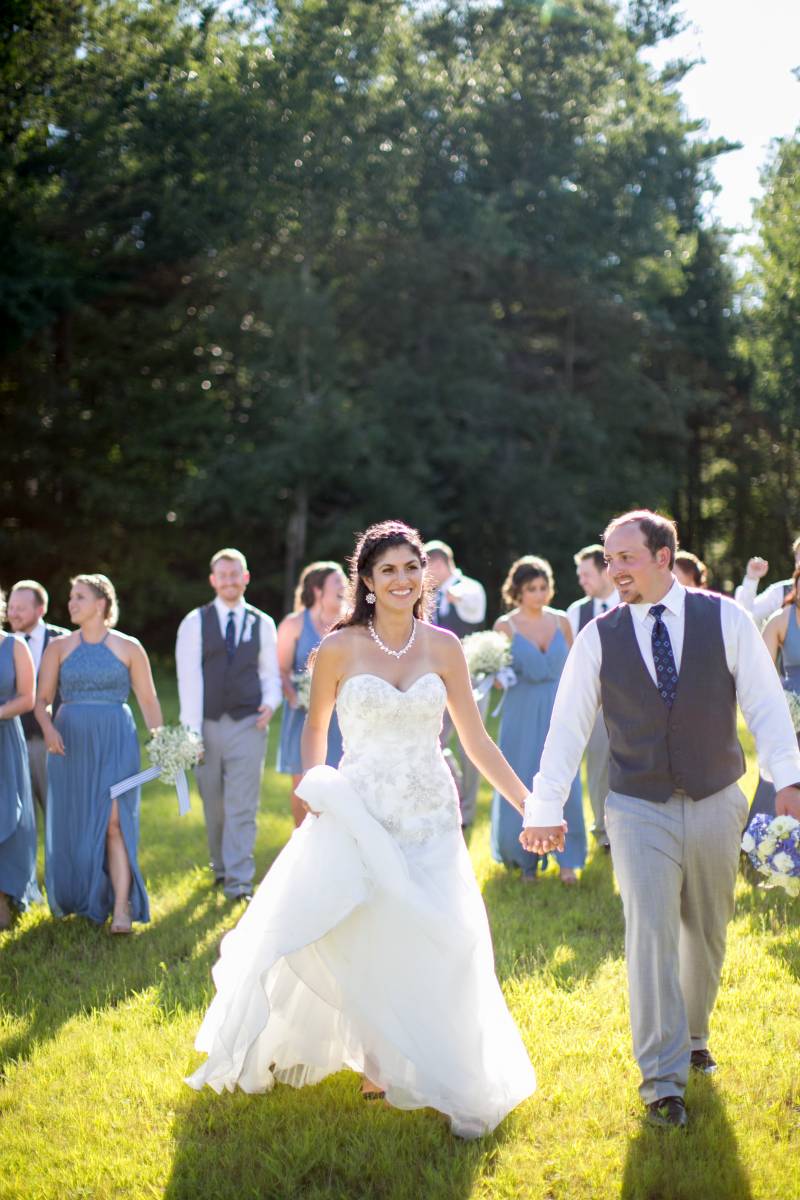 In Selin's words: "I think I've loved him ever since I was sixteen. I distinctly remember telling my mom that I would marry him one day." Selin knew he was the one for her because everything was so easy. "He had been my friend for so long, it just felt right. All the moments we had were so authentic that we fell into a steady rhythm together."
Mason knew their love was meant to last from early on as well, "I knew it even when we tried to be in an early high school relationship. It did not end up working out but that is only because we were not ready. When I saw that we could still be friends, I knew she was the one I could not let get away. I knew I was in love once I started to see more of her after high school ended. She was always the one that I thought of in the back of my mind, even when we hadn't spoken to each other in months."
Mason has many memories of time spent "Up North" with his family. When Selin came into his life, he was excited to introduce her to that area and lifestyle. "Having our wedding in this beautiful area of Minnesota meant a lot with the memories the great Up North holds for both of us. The resort, the lake, and time of year were also perfect. What more could you ask for?" he says.
Their ceremony was short and sweet - the standouts being their original vows, a rope tying ceremony to signify joining their lives together, and Mason surprising Selin with a ring that she had no idea about. Selin was expecting Mason to give her the ring she had picked out, a $30 ring she found on Amazon. Mason wanted her to have a ring that was more sentimental, so he bought a secret ring that Selin had had her eye on earlier. From Mason: "I hope I never lose the image of her face and reaction in my head when she opened the box on the altar. Marriage is all about making memories together, and I wouldn't want my first memory as a married man any different."
Their wedding was about more than joining their lives, it was also about intertwining their cultures together. "I am proudly Turkish, and my family typically speaks Turkish," Selin says. "The fact that Mason and his family came into our lives and did not once judge or compare differences was so incredible. They took me in wholeheartedly. Mason has even gone further and has been slowly progressing in learning my family's native language."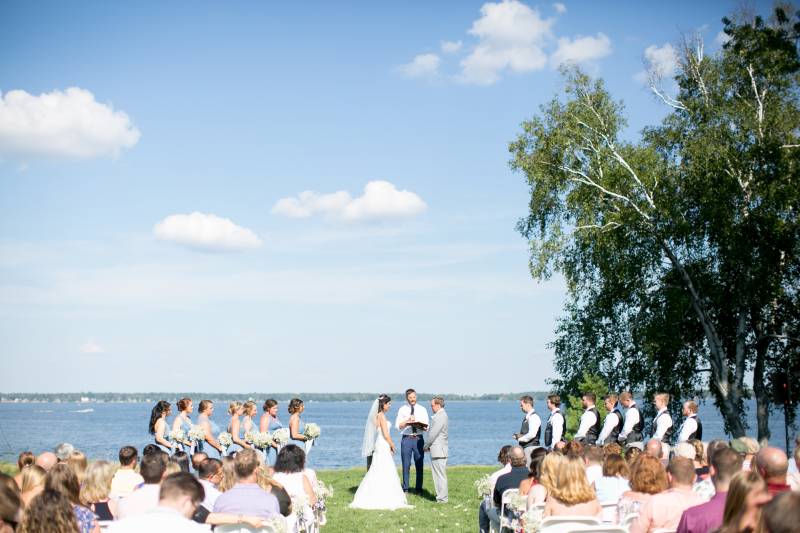 The real highlight of the evening was the Turkish music and dancing that filled the reception. From Selin: "I am one hundred percent Turkish, so when it came to my actual wedding day, I wanted all the bells and whistles that came with it. That meant some wild dancing, authentic Turkish music, and the extravagance of the Turkish people. Turkish dancing isn't like American dancing. It isn't a sing-a-long, it isn't the Electric Slide, but more or less a scene straight out of 'My Big Fat Greek Wedding.'" One of the most special moments was when Selin's mom sang the song for the Father-Daughter dance. "It was a moment that was just ours, and she sang an emotionally stunning song. The song directly translates to 'you are my only song.'"
They've been given a lot of advice in the short time they've been married, including to never go to bed angry, and to forgive each other because holding on to things that break your peace can harm your marriage. But the piece that stands out the most is to always choose love every morning when you wake. Marriage takes work, and starting your day with a conscious choice to love your spouse makes that work just that little bit easier.
FEATURED VENDORS
Venue | Quarterdeck Resort
Rentals | Party Time Rental
Beauty | Moxy Hair Studio
Other Vendors: Krista Reynolds Photography, Bridal Aisle, Casablanca, Savvi Formalwear, Jake's Restaurant Group, Edible Arts Bakery
At Lake Bride Magazine, we strive to continually inspire you and your ideal "I Do's" by featuring a collection of beautiful inspiration, the best local resources, the latest trends, and practical planning tips for your special day. Reserve your issue HERE.