Jenna and Darrin's love story started way back in Mr. Melander's 9th grade algebra class fourteen years ago.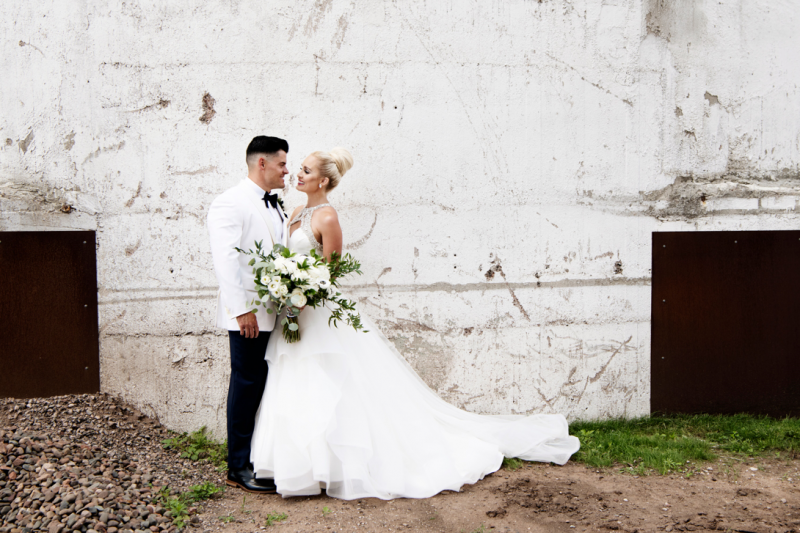 In Jenna's words: "As our fates aligned, we were seated at the end of row 1 and row 2 which set us up perfectly for passing notes. From day one, we began talking and getting to know each other, quickly we became best friends and went to freshman Fall Ball together. Throughout high school we stayed very close and always had a crush on each other. At the end of our senior year (2005), we finally decided to make things official and become boyfriend and girlfriend and went to our senior prom together. From the first dance to the last dance (and a couple in between!) we knew we were meant to be."
In Darrin's words: "There were lots of moments I knew I loved Jenna. The earliest memory of this feeling was on my surprise 18th birthday party. A first kiss that I will never forget for the rest of my life! I knew she was the one the first day we met in high school. The moment I set eyes on her I got instant butterflies, which I had never felt before. The rest is history."
Their freshman years of college took them their separate ways, but they quickly realized being apart from each other wasn't worth it. Jenna moved back to Duluth to finish her undergrad studies and they've been together ever since.
Jenna and Darrin chose Pier B Resort as the venue for their rehearsal dinner and wedding reception. With some of the best views of the lake and beautiful outdoor spaces, it was an easy choice for these two native Duluth-ians.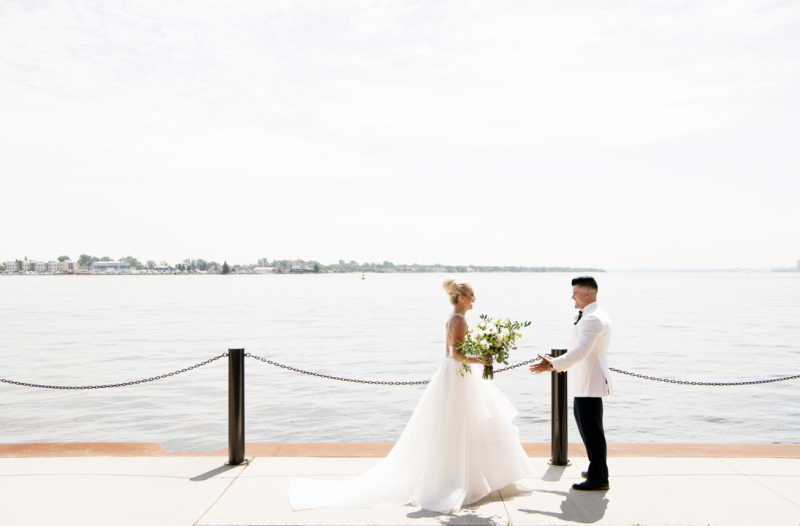 Working with a color palette of emerald green and bright white, Northland Special Events helped them design a clean and modern look complete with clear acrylic menus, metallic gold accents, and a show-stopper green hedge wall adorned with their monogram.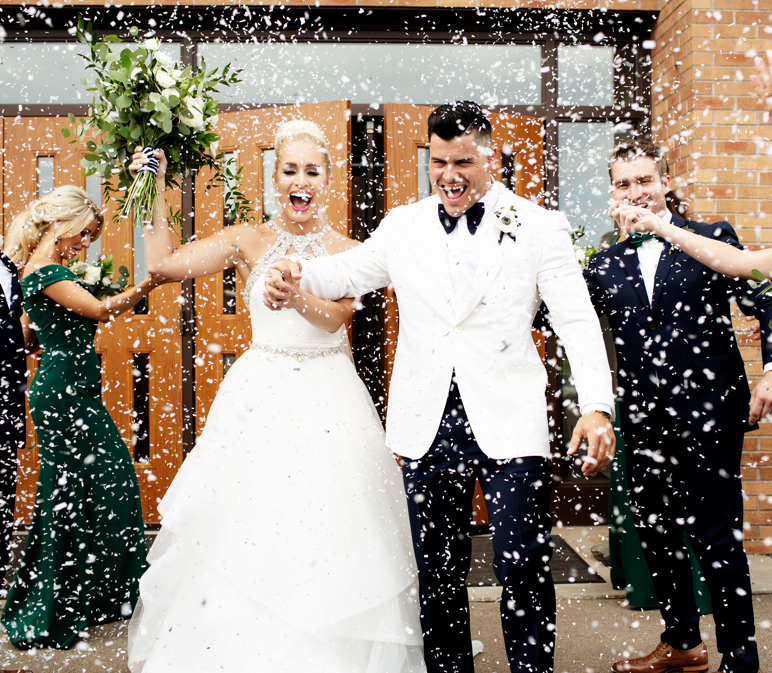 Featured Vendors:
Cinematography | Mere Cinema
Venue, Food, & Accommodations | Pier B Resort
Florist | Superior Blooms
Bridal Gown Shop | a&bé Bridal
Groomsmen's Attire | Men's Wearhouse Custom
Décor | Duluth Balloon Company
Décor + Wedding Planning | Northland Special Events
Other Vendors: Photogen Inc., St. Laurence Catholic Church, Hayley Paige, Moyna Bags, Kendra Scott, Tamara Mellon, Dessy for Bella Bridesmaids (Style BB112), Todd Snyder Jacket, Gucci Accessories, Grandfather Clarence's ring, Amazing Alternations, Security Jewelers, Snazzy Cakes, Farina Baking Company, Holo-Walls, London Road Rental, Duluth Event Lighting, Paper Rock Scissor, Rosann Konieczny, Mariah McKechnie, Sara Lien - Adae Salon, Julie Ciurleo (pianist), Shawna Hansen (soloist), Rock With U, Sheraton Duluth, Fr. Seamus Walsh, Palette & Ink (hand painted jacket)
At Lake Bride Magazine, we strive to continually inspire you and your ideal "I Do's" by featuring a collection of beautiful inspiration, the best local resources, the latest trends, and practical planning tips for your special day. Reserve your issue HERE.