Jordan and Kyle met on a blind date nearly 11 years ago. They spent their first few years dating long distance, but they always made time for each other.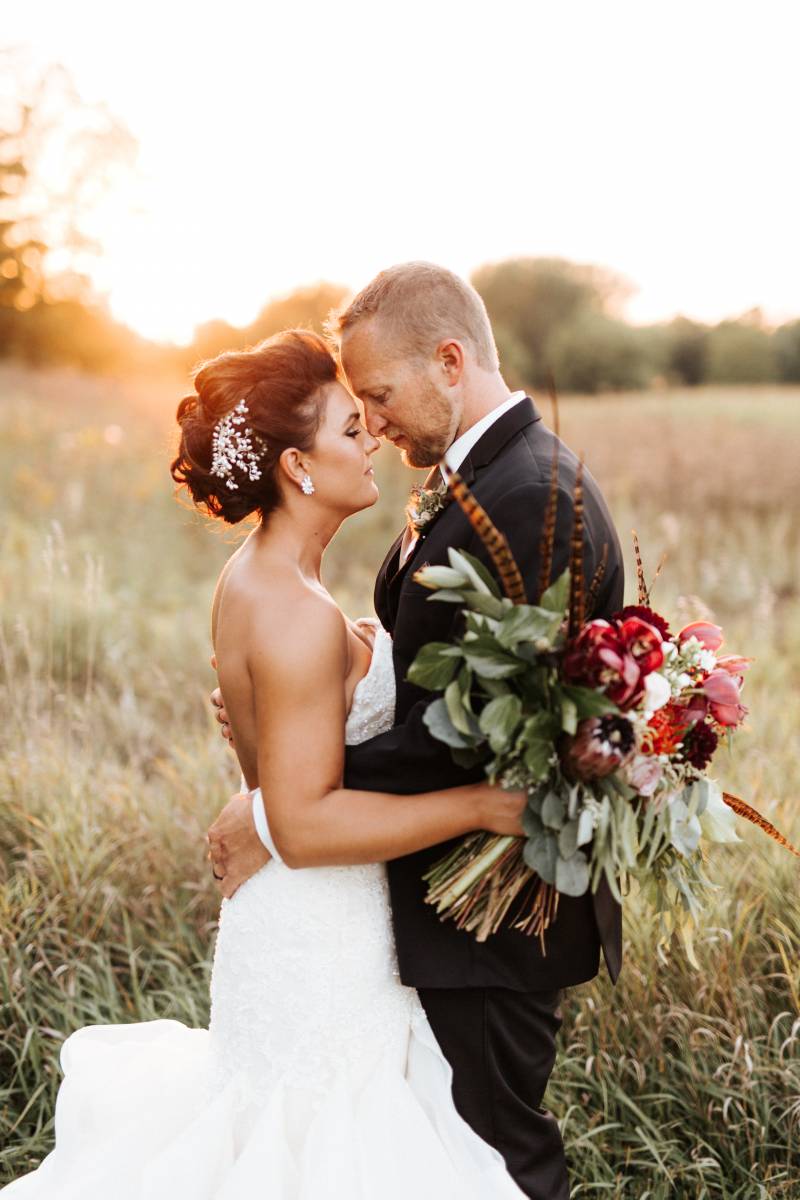 In Jordan's words: "While I was in college in Wisconsin, we were inseparable and made every chance to see each other. Kyle would come visit me, I would come home, or we would meet in the middle almost every weekend. I was never that person until I met Kyle. I knew we were meant to be. Kyle was the guy who would drive in the middle of the week to my school if I had car problems or just to surprise me! After a year and a half in college, I ended up transferring schools, secretly because of him but there might have been a few other reasons that made the most sense. When I came back to live at home and attend a closer school, we talked more and more about our future. We knew we were both head over heels for each other, loved each other, and wanted to be together forever but we were in no rush.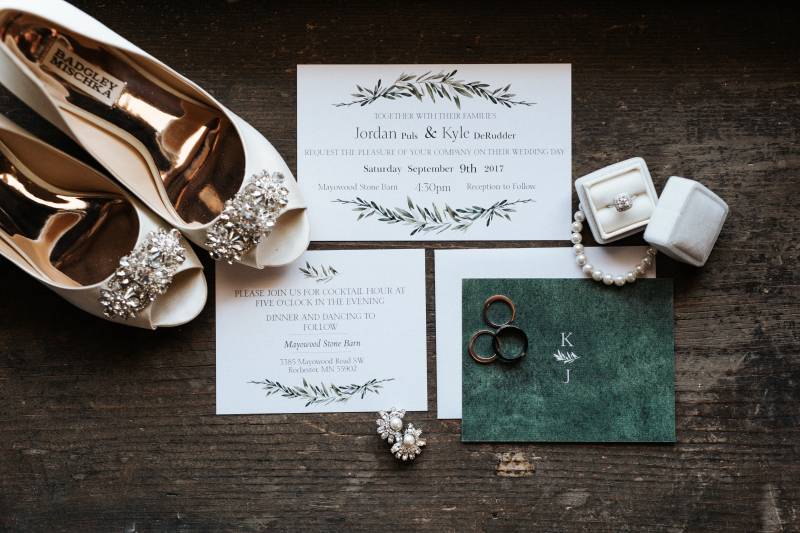 "Since that time, the single most significant thing in our lives has been building our house together," Jordan said. "Living together and building a house together is definitely a test for a dating couple. It was stressful and challenging at times, but we learned to compromise and work through everything as a team.
"The process of building the house showed what a great team we can be. The feeling of seeing what we completed together is amazing. The hard work that Kyle did and the hard work I did to put it all together makes me feel close to Kyle. I come home every day knowing we worked as a team to put this house together the way we wanted it, and we continue to do so as a team."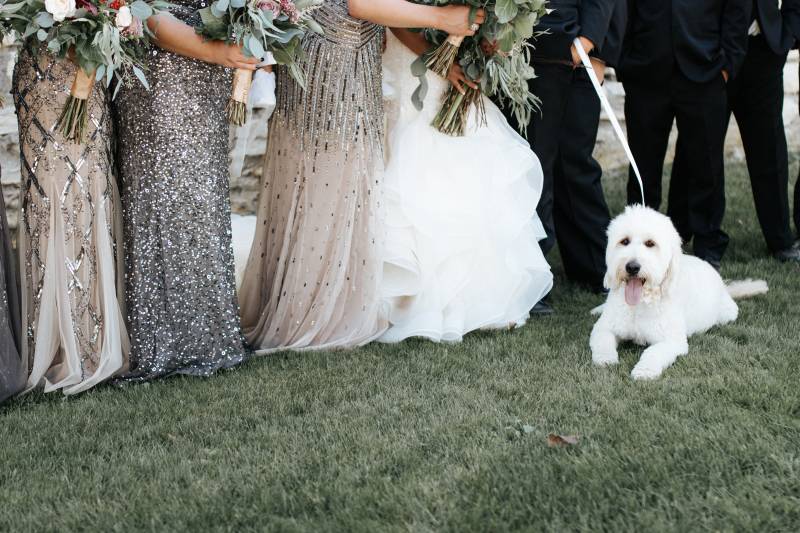 After building their house together, they knew they could do anything and were ready to get married. Kyle planned his proposal to happen in the place that meant the most to them: their new home. In Jordan's words: "I had made arrangements for a photo session at the house, and I had created a chalkboard sign that said, 'Our First Home.' In the middle of the photo session, Kyle pulled out another chalkboard behind the one I had made and got down on one knee. The chalkboard said, 'Will you marry me?' Of course I said, 'Yes!'"
They got married in front of their family and friends at the Mayowood Stone Barn in Rochester. Both Jordan and Kyle had grandparents who could not be with them on their special day, so they reserved chairs for them so they were there in spirit. "Each chair had a special item placed on their chair. My grandma's had a beautiful black lace dress she wore when she was younger, my grandpa's had his hat he wore while he was in the service, and Kyle's grandpa's chair had his jacket from when he was in the service," said Jordan. One family member that made a special appear- ance was their beloved goldendoodle, Lulu.
The décor was all handpicked by Jordan from antique and vintage stores. Kyle is an avid hunter and outdoorsman, so they incorporated pheasant feathers into their centerpieces and bouquets.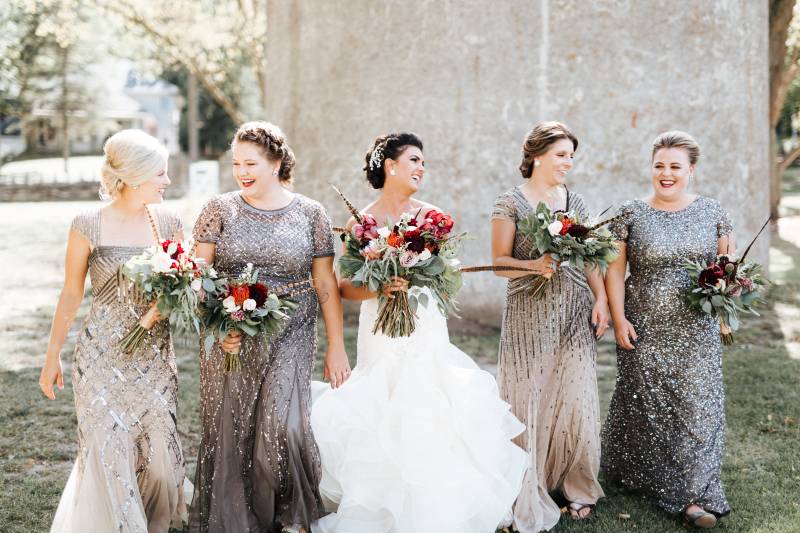 One of Jordan's favorite memories of their wedding day was when she and Kyle snuck away after dinner, just the two of them, to get a little time to reflect on the day together. "The day is about you and your husband. About the life you have created with each other and the love you share for each other and to share it with all of those special people around you," Jordan said. "You can't make everyone happy when planning a wedding and some things don't work out the way you want them to, but in the end your wedding day is about you and your husband and your love for each other. We now have been together for over 11 years, lived in our house we built together for four years, and have been married for over a year and remain each other's best friend, better half, and partner in crime."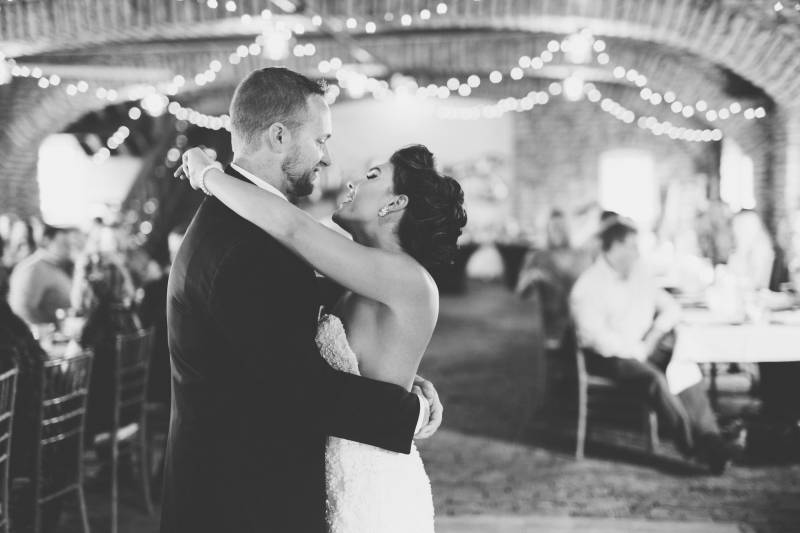 Featured Vendors
Venue | Mayowood Stone Barn
Bus | Rochester Trolley & Tour Co.
Other Vendors: Kate Becker Photography, Caroline Hunt, Fox & Fern Floral, LUV Bridal, Mia Solano, Nike, Badgley Mischka, Adrianna Papell, Savvi, Shane Co., Powers Ventures/Canadian Honker Catering, Hy-Vee, Majestic Tents, Wedding Day DJ's, Nicole French, Tarin Jansen at One Fine Day, Hair and CJ at Sola Salons, Glam Beauty Bar, I do Artsy Weddings, PaperLeigh, Hilton Garden Inn, Minnesota Life Celebrations: Kathy Diedrich
At Lake Bride Magazine, we strive to continually inspire you and your ideal "I Do's" by featuring a collection of beautiful inspiration, the best local resources, the latest trends, and practical planning tips for your special day. Reserve your issue HERE.