Build from your favorite things and your best memories as a couple to make your wedding unique and personal.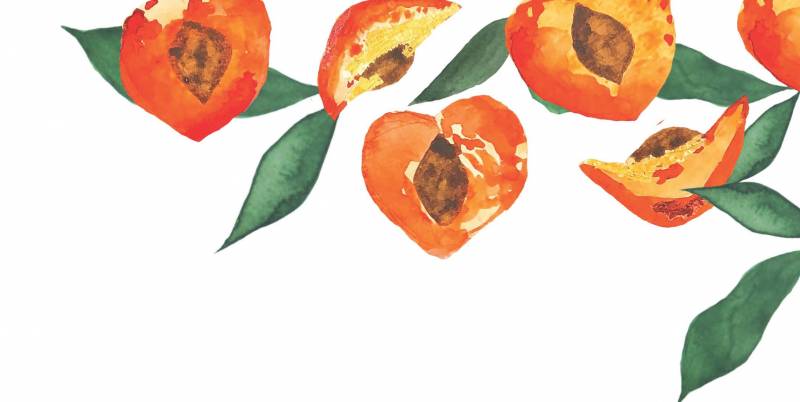 Painted & Illustrated by: Meredith Latimer Berg
Where did you two first meet?
tip: consider getting married here
Where was your first date?
tip: host your rehearsal dinner at the same restaurant
What did you eat during your first date?
tip: recreate this meal for your wedding menu
You're at the grocery store and on a whim, you decide to get your fiancé a surprise treat -
what would the treat be?
tip: assemble a welcome box for your out-of-town guests and include this treat inside
What is your favorite cocktail?
What is your fiancé's favorite cocktail?
tip: make these your signature craft cocktails for cocktail hour
What is your favorite late night snack?
tip: have it brought in for a late night snack at your reception
What is your favorite thing to do together?
tip: consider basing your engagement shoot around this
What is your favorite band?
tip: choose one of their songs as your first dance! Think outside the box - not all first dances have to be "traditional."
What is your favorite food?
tip: build your wedding menu around this
Do you have a favorite hot sauce or condiment that you put on everything?
tip: put a bottle at each table for your guests to enjoy
What is one of your favorite vacation memories?
tip: incorporate a taste of that into your reception
Did you and your fiancé write love letters to each other?
tip: pull from those letters and write your own vows or have excerpts included in your programs
Do you and your fiancé have a catch phrase or funny thing you say to each other all the time?
tip: include it on custom cocktail napkins that you can use during cocktail hour and on your cake table
Do you and your fiancé travel together?
tip: think about naming the tables after places that you've traveled together or have special meaning
to you instead of numbers
What are your favorite sweet treats?
tip: eat dessert first! It's your wedding, you can do what you want!
Do you and your fiancé have a pet?
tip: include your furry friend in your big day, at least for some photos!
Who is a friend or family member who has had a big impact on your relationship?
tip: ask them to officiate your wedding
At Lake Bride Magazine, we strive to continually inspire you and your ideal "I Do's" by featuring a collection of beautiful inspiration, the best local resources, the latest trends, and practical planning tips for your special day. Reserve your issue HERE.