by Tattersall Distilling
Beer and wine are fine, but if you want to take your reception to the next level, it's all about the signature craft cocktail. At Tattersall, we've developed a wide range of wedding cocktails with flavor and flair your guests won't forget. And with a little planning, they won't break the bank. Here are a few tips to get you started.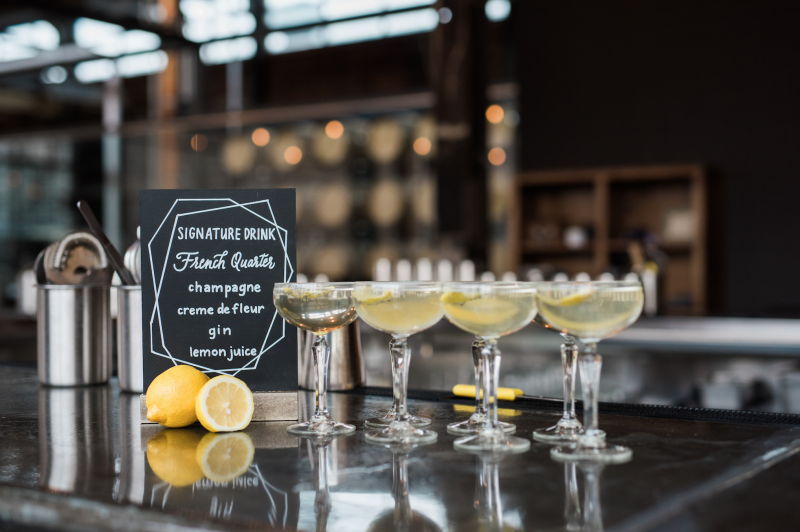 THE PERFECT PAIR
Choose two drinks, one for you and one for your groom or bride. That way, you can showcase your unique styles and give your guests options.
IT'S ALL IN A NAME
Get creative with the drink names or stick with the originals. Pro tip: Either way, make a sign that lists the ingredients so your guests know what to expect.
SHOWCASE THE SEASON
Have at least one option that reflects the temp -- think refreshing in summer, warmer in winter. And adding a seasonal ingredient or garnish always goes a long way.
THE FUN PART: TASTE TESTING
Here are two of our go-to wedding drinks that work well together or on their own. They can also be batched ahead of time to make it easier on the bartenders at your reception.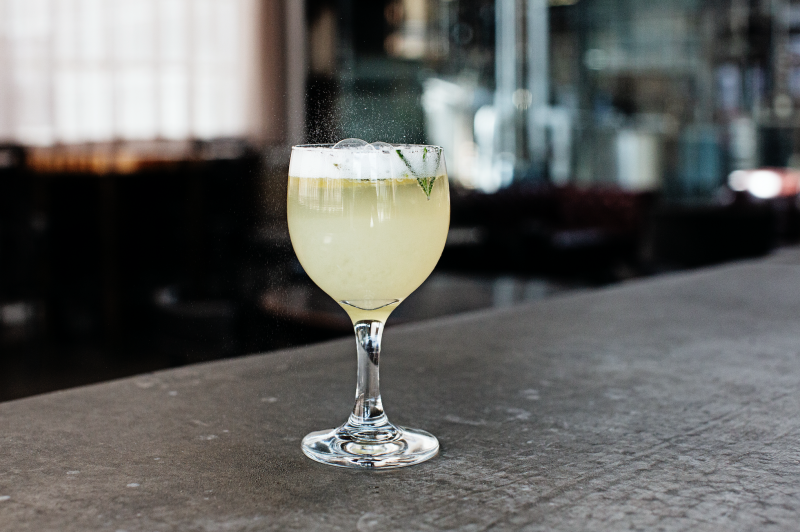 French Quarter
2 oz. Tattersall Gin
½ oz. Tattersall Crème de Fleur
½ oz. Lemon Juice - Strained
½ oz. Simple Syrup
2 oz. Chilled Sparkling Wine
Shake all ingredients, except sparkling wine, with ice. Strain into a coupe glass. Top with sparkling wine right before it's served. Garnish with a lemon twist.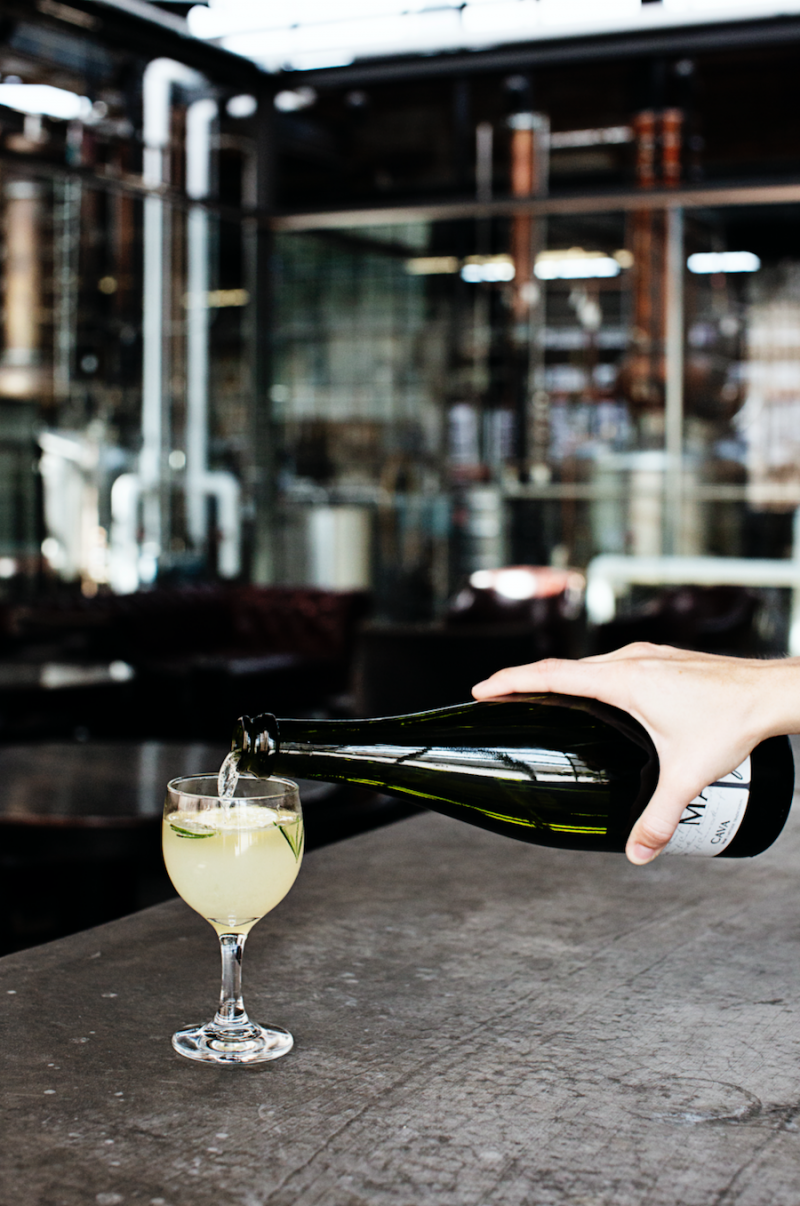 Old Fashioned
2 oz. Tattersall Rye
¼ oz. Tattersall Sour Cherry
¼ oz. Tattersall Orange Crema
¼ oz. Simple Syrup (or Maple Syrup)
4 dashes Angostura Bitters
Stir all ingredients with ice until well chilled. Strain into a lowball over fresh ice. Garnish with an expressed orange peel.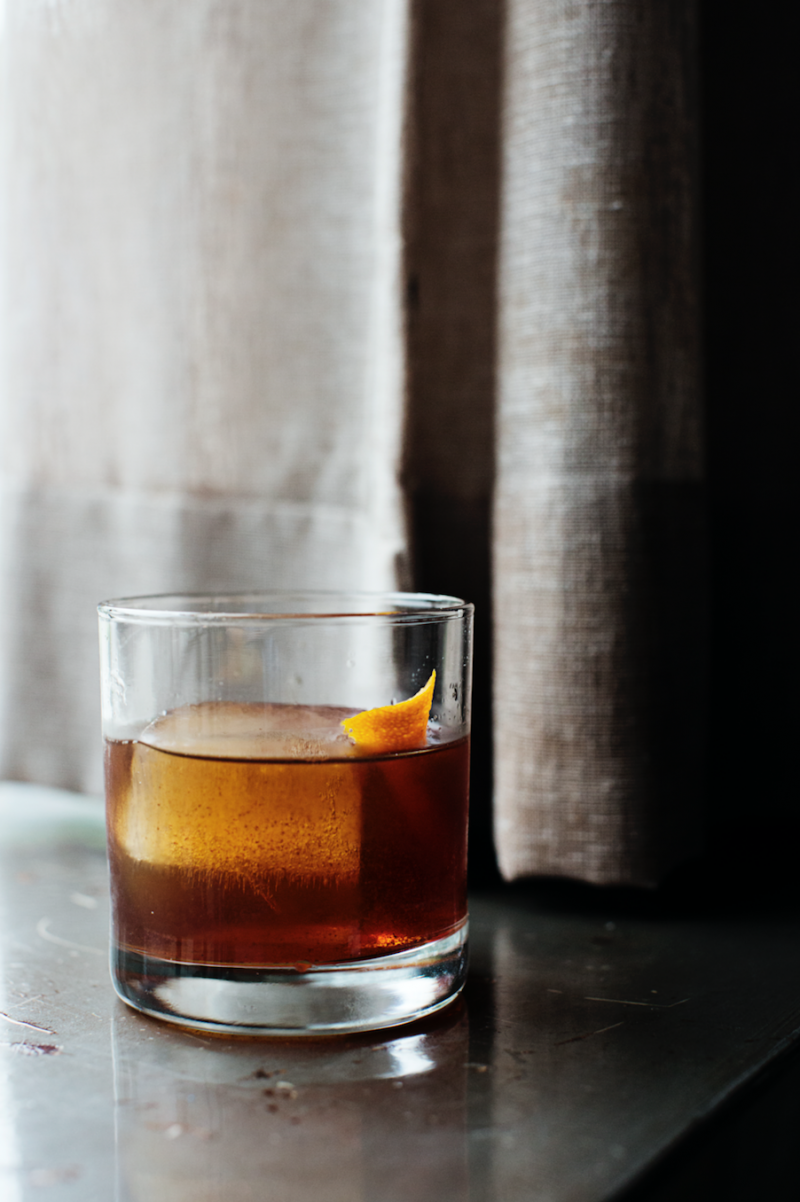 Here's to making your best day ever even better with all-natural cocktails you and your guests will love.
Note: To make a larger batch ahead of time, add ¼ oz. of water to the list of ingredients above (to account for dilution from shaking or stirring) and then convert ounces to cups or gallons. Chill the larger batch ahead of time and pour directly over ice.
Photography: Karen Feder Photography