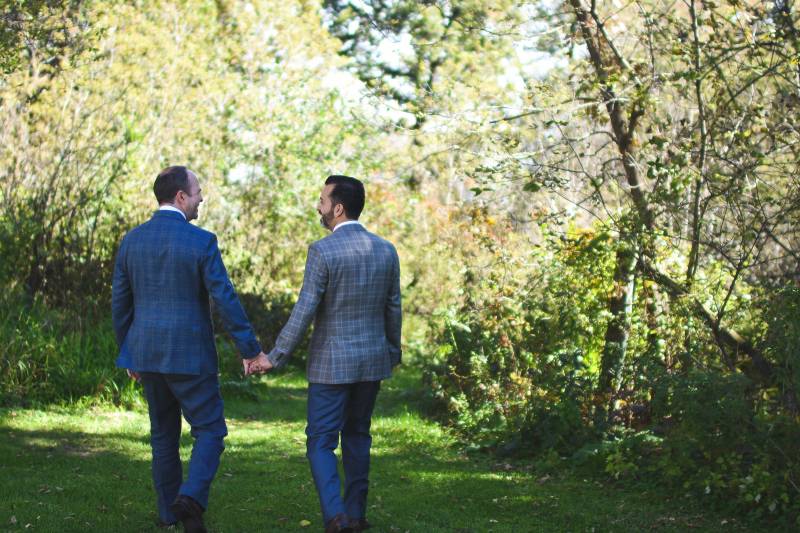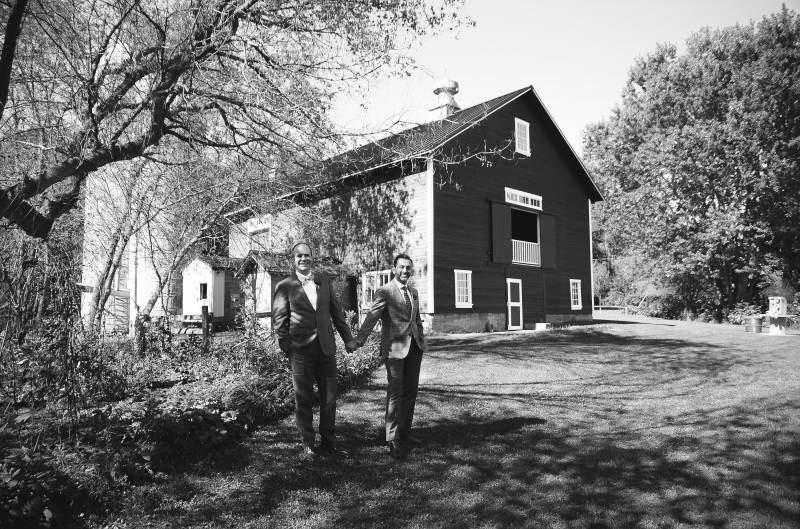 PHOTOGRAPHY | Emilee Elofson Photography
VENUE | Everwood Farmstead
WEDDING COORDINATOR | Bridget Borden
WEDDING PARTY | We chose not to have bridesmaids and groomsmen. Our mothers María Del Pilar Soto Suárez and Jean Elizabeth Rothstein stood up for us.
TUXEDOS | Because we wanted it to be rather casual, we chose to wear non-matching pants and sports coats rather than tuxedos.
CATERER | We love good food. We chose to source our brunch from some of our favorite grocers and restaurants. Our breads came from Rustica Bakery and Broders Deli, pastries from Patrick's Bakery and Cafe, cheeses from Kowalski's Market, olives from Bill's Import Foods, and quiche from Key's Cafe.
DESSERT | Rather than a wedding cake we chose to serve a variety of fresh fruit pies from Key's Cafe and ice creams from Sonny's.
DECOR | Our good friends, Bill Underwood and Chris Everett, own Everwood Farmstead, located on 42 acres of rolling farmland. We have spent a good deal of time there and wanted to honor its natural beauty. Bill and Chris have gathered a great collection of vintage wooden chairs and tables over the years. Peter's sister sewed runners for the tables made of unbleached muslin. Sunshine Blue Vintage China provided the place settings, glassware, and pie stands
WEDDING RINGS | We have simple bands from Bergstrom Jewelers. We had been wearing them for several years, having made a commitment to each other before we were able to legally marry. We had our wedding date engraved on the inside of the rings.
FLORAL | Our good friend Larry Pfarr created floral arrangements using wildflowers and grasses from the property.
WEDDING CEREMONY | Peter's sister Carol Culp was the o ciant. Our friends Jennifer Grimm and Joe Cruz provided the music. Joe is an extraordinary guitar player and Jennifer sang a number of songs, some in English and others in Spanish. The readings, spoken in English and Spanish, included William Shakespeare, Walt Whitman, Victor Hugo, and the Old Testament.
VIDEOGRAPHER | We chose not to have a videographer. Peter works as a stage director of live theater. The beauty and power of live theater is that it takes place in shared space and time. You simply can't capture it on film or tape. In other words, you had to be there. If the performance lingers in any way it will be in the memory of those who experienced it. We wanted our wedding to have the same dynamic.