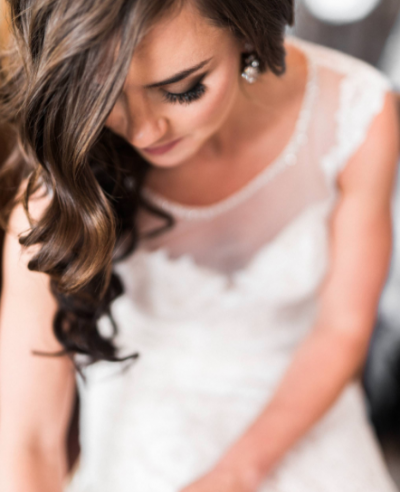 MONTHLY WEDDING timeline
12+MONTHS
Create a budget and establish your priorities - where do you want to splurge/save?
Create an inspiration board and identify your style and color palette Start planning a guest list - you'll need that guest count!
Choose a wedding date (keep a few options in mind and check with important guests and your venue)Select your ceremony and reception sites Optional: Have an engagement party
Feeling overwhelmed? Consider hiring a wedding planner
8-10 MONTHS
Ask friends and relatives to be in your wedding party
Select and order your wedding gown
Research your vendors: offciant, caterer, entertainment, photographer, videographer, fl orist, stationer (invitations, place cards, etc.), rental companies (chairs, tables, tent - if needed) - Get details and contracts in writing!
Arrange accommodations and transportation for out-of-town guests, if needed
6-8 MONTHS
Make fi nal selections and book your preferred vendors
Have engagement photos taken
Register for gifts
Select and order bridesmaid dresses
Send save-the-dates
Research and book honeymoon
(don't forget to renew your passport!)
4-6 MONTHS
Finalize guest list, compile current addresses
Schedule tasting with caterer and finalize menu
Order invitations
Order guest favors
Attend pre-wedding counseling, if required
Book a rehearsal dinner location
Book rehearsal dinner vendors - entertainment, caterer, grooms cake
3 MONTHS
Select and order/rent groom and groomsmen attire
Order wedding cake
Hire your wedding day transportation
Attend your bridal shower (host will determine actual date)
2 MONTHS
Mail your invitations
Write your vows
Choose ceremony readings and music
Begin dress fittings and alterations
Touch base with all vendors to confi rm dates, details, and de-posits. If they have special requirements for setup send these
to your venue
Purchase gifts for parents, attendants, and each other
Purchase guest book, toasting fl utes, cake servers, unity candle, and any other miscellaneous accessories
Book hair and makeup artists and schedule a trial run
1 MONTH
Apply for marriage license Have final bridal gown fitting Confirm bridesmaids have their gowns and alterations are complete Create your ceremony program Send rehearsal dinner invitations
2-3 WEEKS BEFORE
Review RSVP list, call any guests who have not responded
Send photographer and videographer your must-have shots
Send your song list to your DJ or band leader. Include all special dances, schedule of speeches, and your song requests/do not play list
Get your hair cut and colored
Attend bachelor/bachelorette parties
1 WEEK BEFORE
Give reception venue/caterer fi nal guest count
Plan reception seating chart
Print place cards and table cards
Create a vendor list with contact information. Give copies to your ceremony and reception site managers, as well as your MOH or personal attendant
Groom gets his hair cut
2-3 DAYS BEFORE
Have bridal gown pressed or steamed, if necessary
Pick up groom and groomsmen attire
Determine wedding party positions and order of processional and recessional
Give place cards, table cards, menus, favors, and any other items for table settings to the catering manager
Reconfirm arrival times and final details with all vendors - give a copy of the details to your MOH
DAY BEFORE
Write checks for any balances due
Enjoy a mani-pedi
Rehearse ceremony. Include wedding party, readers, immediate family, and o ciant
Bring ceremony accessories to the site:unity candle, aisle runner, yarmulkes
Bring reception accessories to the site:
Décor, place cards, table numbers, guest book, cakeserver, favors
Attend and enjoy the rehearsal dinner!
Get your beauty sleep
DAY OF
Allow plenty of time to get ready
Give gifts to parents, wedding party, and each other
Give wedding bands to best man to hold during ceremony
Give best man the offciant's fee envelope to be given after ceremony
Relax and enjoy!
POST WEDDING
Arrange for someone to return any rentals
Return groom's tux to rental shop
Write and send thank you notes
Have your dress cleaned and preserved