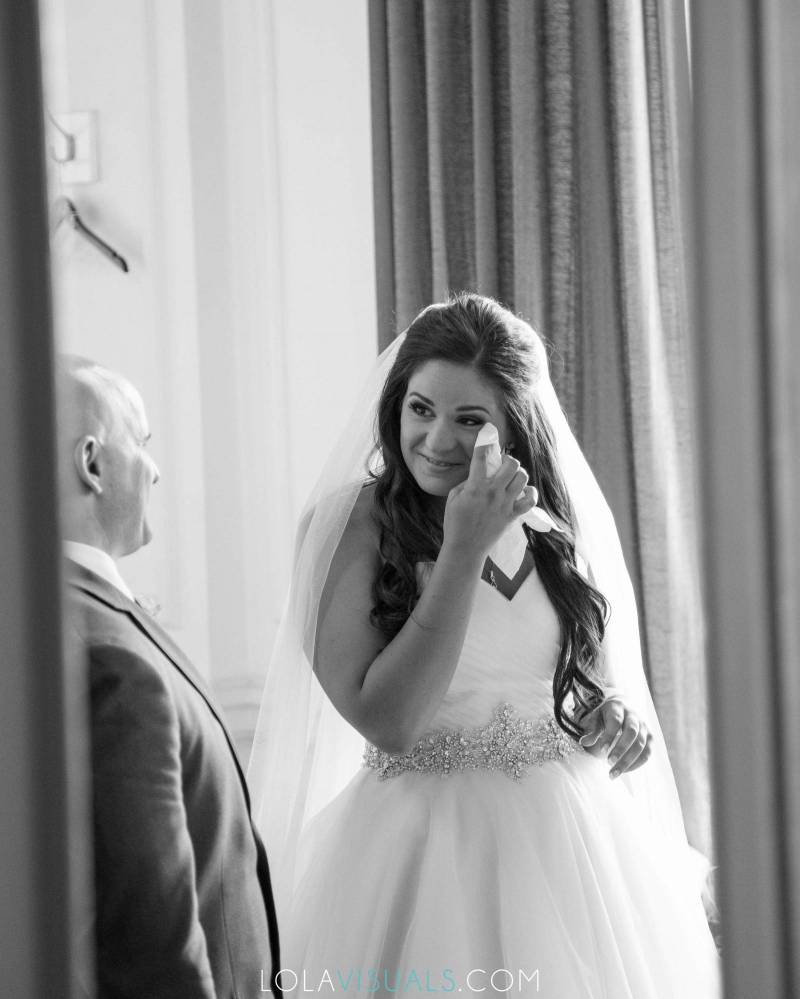 We were filming a wedding in the Twin Cities two years ago, when we had just finished plugging an audio recorder into the sound system at the reception and were setting up two low-profile lights. The bride's grandfather, who was in his nineties, was about to sing a song to the newly wedded couple.
We had two cameras prepared to capture the moment; one framed on the grandfather and the second on the couple.
When the grandfather hit his first note, a tingly sensation surged across my skin. His voice was incredible, yet weathered with age and experience.
"Our love is here to stay," he sang in a calming, reassuring voice.
Everyone stopped what they were doing and listened. They lowered their phones, cupcakes, and cocktails and focused their attention on the 90-year-old man giving up his heart in song.
When you hire a videographer, you hire them to capture moments like that- moments that represent the love and strength of family.
In many ways, a videographer's job is similar to that of a photographer. They should document all of the big moments of your wedding while using their creative eye to bring those moments to life. They should be easy to work with and able to make you feel comfortable.
If you know what to look for in a videographer you will never regret hiring someone to capture one of your life's biggest moments in motion.
DELIVERABLES
Your videographer should provide you with the following
A Highlight
The highlight is a short, cinematic film. The imagery is clean and beautiful and the audio is crisp. It should make you feel like you're reliving your wedding day. A highlight can vary in length depending on the company you hire. Just like photographers, videographers have their own unique styles. Watch some of their highlight videos to get a feel for their work.
Main Event Recordings
Your videographer should provide you with full recordings of the main events including the ceremony, speeches and dances. Different package options might affect how these moments are covered. For example, a single shooter package might mean fewer video angles. Decide what you need and be sure your videographer is able to deliver.
Personalized Packaging
Ask your videographer how they plan to deliver your videos.
STYLE
Your videographer should have good shooting and editing style.
Shooting Techniques
There are many tools and tricks used by videographers to help create a specific feel in their videos. Some videographers use a lot of hand-held video that is shakier and raw, while others stick to tripods to ensure their video is level and smooth. Some like to pan and tilt fast while others prefer slower, subtler camera movements. If your videographer doesn't have examples to share with you, tread carefully. You should have an idea of what to expect before hiring them. Does the idea of hiring a video crew make you nervous? Would you prefer your videographers take more of a 'fly on the wall' approach? Just ask!
Editing Techniques
The biggest difference to look for in editing style is how your videographer uses audio. If you've ever been blown away by a wedding video, it likely included audio from the ceremony and speeches to give it a very personal, storytelling feel. This is one of the most important factors to consider. You want a personalized product that reflects the uniqueness of your wedding and the people involved. A wedding video that artfully uses sound bites from speeches and vows from the ceremony is going to feel more alive than a sequence of images set to a song. With that being said, be sure to make it possible for your videographer to record good sound. Run speeches through a speaker system that your videographer can plug into or hire a DJ.
Highlight Music
Ask your videographer if they license the music they use. If they don't have permission to use the music in your highlight video, copyright could become an issue. Just like a bad filter can ruin a good photo, a bad song can ruin a wedding video. If you like the style of your videographer, trust in them to find the right music. We typically spend two to four hours deciding on the right music and try to find something timeless that won't degrade over time.
TECHNICAL
Your videographer should provide quality imagery.
Image Quality
Your videographer should be shooting in high definition (1,920 pixels wide by 1,080 pixels tall). Standard definition won't cut it. At Lola Visuals, we shoot in high definition and even have the option to shoot at higher quality. Be sure to ask your videographer if they have lighting. Reception venues are often dark, forcing videographers to crank up on their camera's light sensitivity, which will render video that has more digital "noise." Your videographer should have the ability to use lighting when needed or have a camera that performs exceptionally in low light conditions.
Audio Quality
Ask your videographer how they capture audio. Techniques vary but they should have a plan for getting clean audio on your ceremony and speeches.
Drones
Drones are the newest toys to enter the world of wedding videography. They capture stunning aerial shots that until recently were reserved for big budget productions. Keep in mind that drones serve a very specific purpose and should not be overused. If your videographer uses their drone indoors, be wary. Aerial shots are great for establishing a sense of place but if overused, your video won't feel as grand as you might assume.
INVESTMENT
Your videographer should be an investment, not an afterthought.
Price
A good wedding videographer will usually charge anywhere from $2,000 to $4,000 but don't be surprised to see numbers much higher. Video editing takes a lot of time and files are often large and need to be backed up on multiple hard drives. Having the ability to share your wedding video collections with your future children and grandchildren is simply priceless.
How to Save
Consider finding a company that can handle photography and videography, perhaps they offer a bulk service package. You will save money and the hassle of dealing with two separate businesses. If you do decide to hire each service independently, be sure to introduce your photographer to your videographer so they can get to know how the other works and make a game plan for working together efficiently.
by David Cowardin - Lola Visuals