MICHELLE + BRIAN
Graddy Photography - Superior Shores Resort, Two Harbors, MN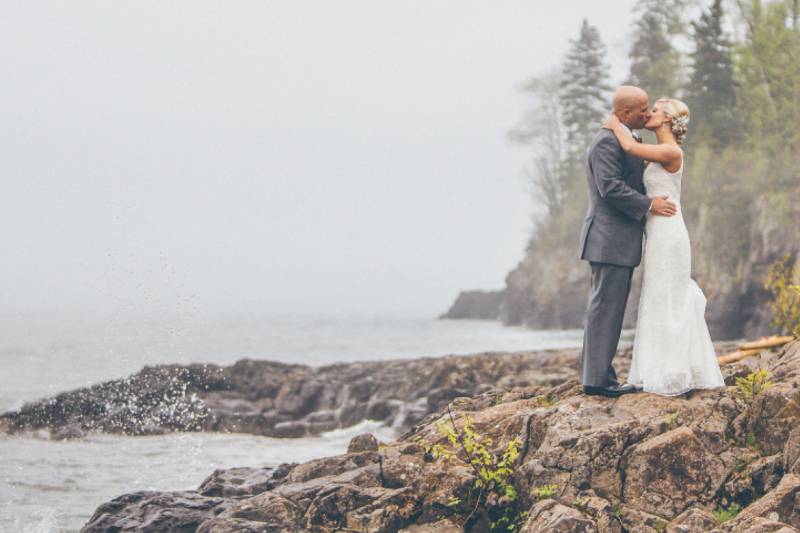 LOVE STORY. When we met, Michelle was a student at Mayo Hospital and Brian had just been medically retired from the Army and was starting as a MBA candidate at the Carlson School of Management. We met online when neither of us were really looking, the consensus is that we were both kind of bored and curious, so why not. We were very busy and took things (what we thought was) slow. (Well, outside of the scuba diving trip to Key West three months after we met.)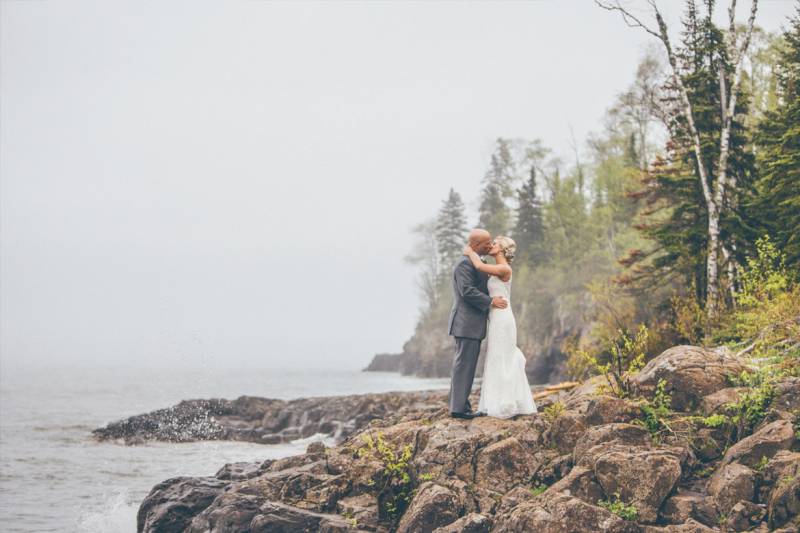 We are both very adventurous and push each other to live on the edge of our comfort zone, which fueled the desire to spend more time together. We travelled a lot the first year we dated. In July 2014 we were staying at the Knife River Campground on the North Shore and this is the place we first talked about getting married. We began looking at rings and discussing plans. With us both in school and not knowing exactly where we would end up, we wanted to get married sooner rather than later. So we found a venue, Superior Shores, and booked it before Brian even proposed. The rings were picked out in September and with some help from April at Arthur's Jewelers, Brian convinced Michelle they would not be done for at least 90 days. This allowed Brian to come up with his proposal plan.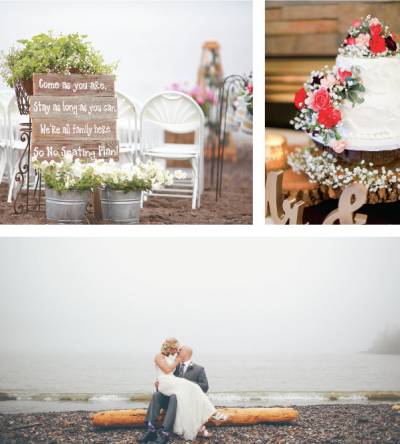 Michelle had always gone to Minnehaha Falls as a child and it was a special place for her. So Brian enlisted the help of good friends to make an excuse for a day at the park. Wanting to keep this a surprise, Brian kept the day very nonchalant. After lunch we took a walk at the falls where, in front of about 300 people, Brian proposed. After, we went downstream and enjoyed a celebratory bottle of champagne.
The day was not done though. Brian took Michelle back to Saji Ya, where we they had first met, and then he checked us in at The Grand Hotel for one last surprise. We announced the engagement on Facebook and asked anyone who would like to celebrate with us to meet at Day Block Brewing in Minneapolis. What Michelle did not know was that Brian had arranged to have her best friend, who lived in Mankato, drive up and surprise her at the brewery to help her celebrate.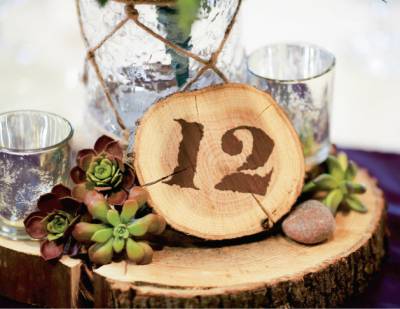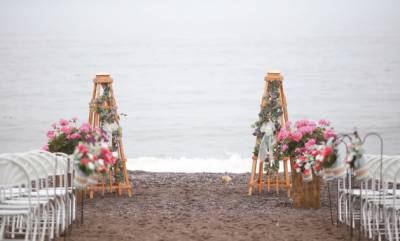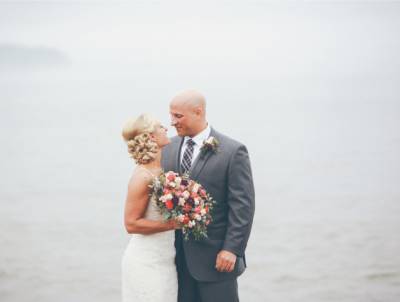 WEDDING GOWN Maggie Sottero, The Wedding Shoppe
TUXEDOS Zanetti Suit & custom vest from John's Tailor
HAIR + MAKEUP Hair - Ulta Beauty Salon, Makeup - Chris Pitcher
CATERER Superior Shores Resort, Kamloops Restaurant
CAKE Johnson's Bakery
WEDDING RINGS Bride: Tacori, Arthur's Jewelers, Groom: Arthur's Collection
FLORAL Creative Touch Floral
MUSIC Sounds Unlimited
VIDEOGRAPHER Kevin Rieg, Cousin of the Groom
OFFICIANT John Hartwick