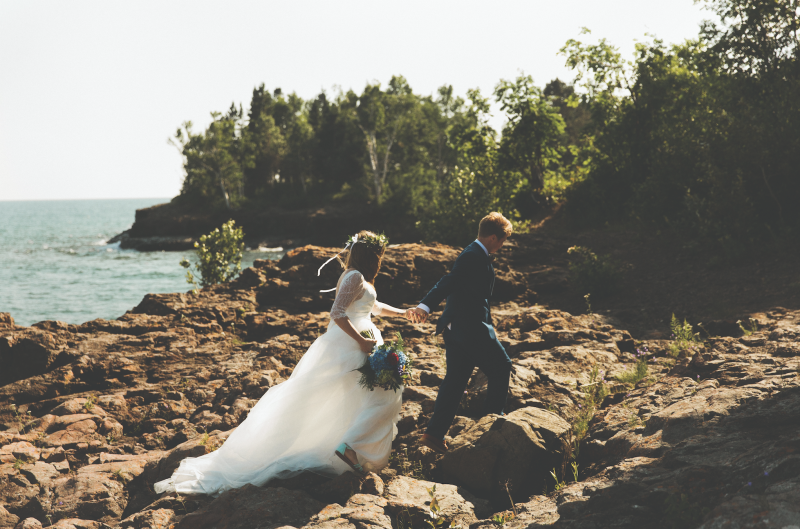 Romance might not be what you'd typically think to find in the restaurant world but that's just what happened with Megan and Brandon. Brandon - back of the house hiring and training manager and Megan - front of house hiring and training manager seemed destined for each other. These two complemented each other from the very start. Fast-forward and life found them opening restaurants together!
Their lives grew together and so did their family. In fact, it wasn't until years later that they would get engaged and the family would play an important role in the proposal. Megan was pregnant with their second child together (three kids total) and just days before her due date, they ventured out to the Mall Of America - the setting of their first date years before - for one last outing as a family of four. The mall was busy, their dinner was disappointing, and the boys were running around the LEGO store. Brandon crafted a purple LEGO box and handed it to son Khi, who turned to Megan and asked her to be his step-mom forever. Overcome by the sweetness of this gesture, Megan said yes but was taken by the unusual timing of the child's proposal.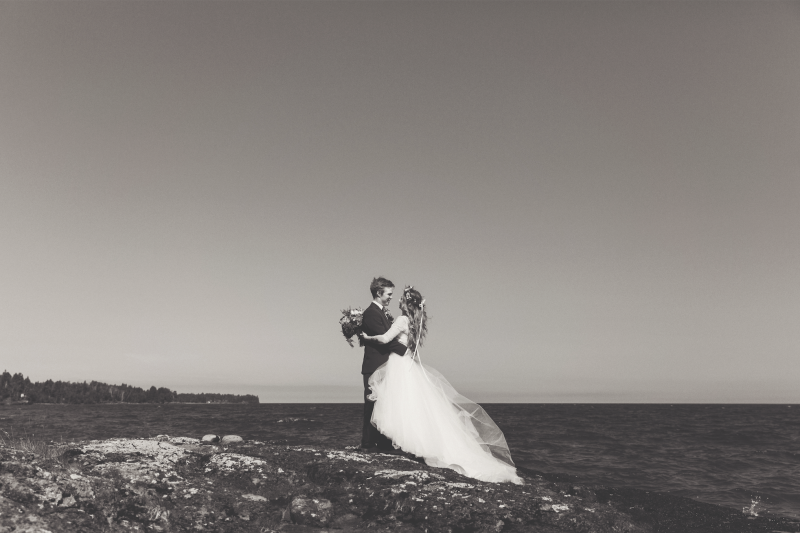 Back home and after getting the kids ready for bed, they all gathered in the bedroom for what she assumed would be a talk about how things would be changing with the new baby's arrival. Instead, as she walked into the room and began to get settled in, she turned to see Brandon kneeling next to her who then asked her to be his wife forever. Megan recalls, "My kids found out what happy crying meant and we were both so happy our kiddos were there to witness it!"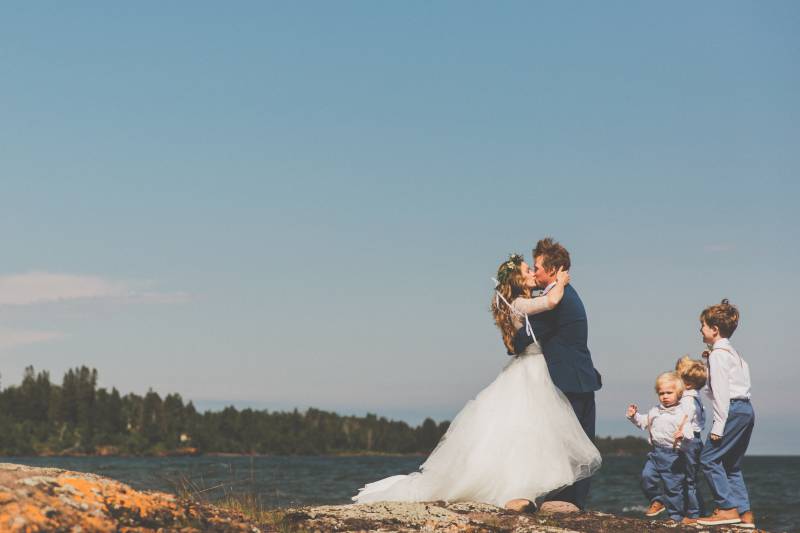 They loved the rustic, yet beautiful charm of Grand Superior Lodge, and knew that was where they wanted to get married. They were married under a greenery-covered arch overlooking the lake on a perfect sunny afternoon surrounded by their friends and family. Bright and colorful wildflowers filled vases that Megan made herself and instead of a veil she wore a wildflower crown.
One of the many highlights of the day was the speech Megan and Brandon's children gave for them during their dinner. It was an evening of happy tears and epic dancing.
Megan's advice to future couples planning their wedding is to let everything go when you wake up on the morning of your wedding. Just enjoy the day no matter what it brings, and "dance your buns off!"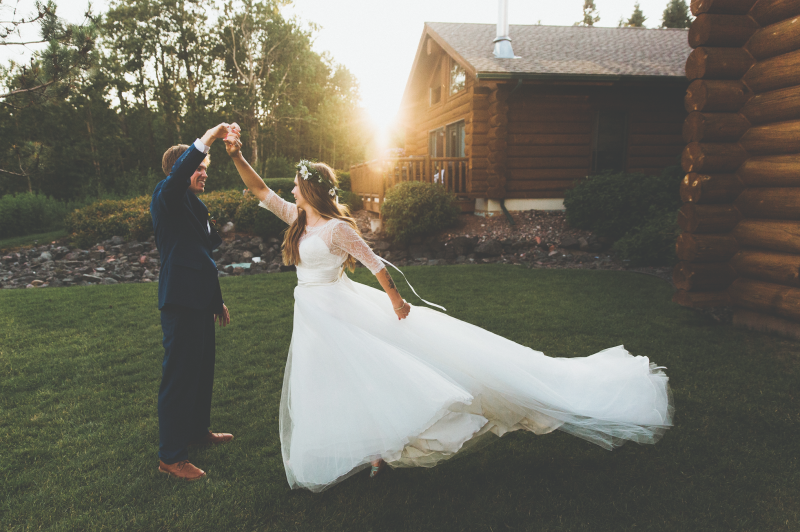 Photography: Render Photography
Cinematography: Sky Focus Films
Venue: Grand Superior Lodge
Florist: Saffron & Grey
Bridal Gown Shop: The Wedding Shoppe
Bridal Gown Designer: Mori Lee
Rings: Charles Calvin Diamonds
Catering: Grand Superior Lodge
Cake & Dessert: Friend of the Bride and Dunkin' Donuts
Hair and Makeup: The Loft Salon