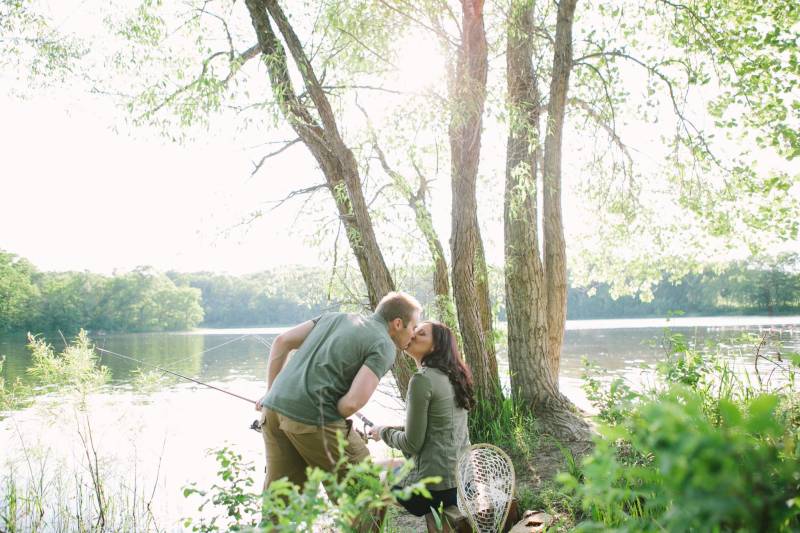 Engagement photos are an opportunity to let your personalities shine! Here are our top tips to make them fun and personal!
Be Yourself
Incorporating hobbies and activities you enjoy is a great way to show who you are as a couple. It will also give you something to do in your photos which makes them feel fun and natural. Don't over think it.....just be you and be in love!
Effortlessly Stylish
Think coordinating, not matching. Choose outfits within a color palette that complement each other. Your clothing should also appear appropriate for the activity, location, and season. Think classic style over current trends to ensure timeless images.
Location, Location, Location
Consider taking your photos in a location that is important to you as a couple. Perhaps it is where you met, where you got engaged, or your favorite place to spend time together. The backdrop you choose helps paint the picture of your life together.
Be Happy
Prepare your outfits and location in advance so you can get a good night's sleep the night before. That morning, take your time getting beautiful then go out for a glass of wine with your honey before the shoot. The less stressed you are the happier and more relaxed you will look in front of the camera. Use the day to have fun and connect with your fiancé and that emotion will shine through in your photos.
Get Comfortable with Your Photographer
Engagement photos are the perfect opportunity to get to know your photographer. These sessions are generally more casual and relaxed than the big day so use it to learn how your photographer works and to get comfortable in front of their lens. It's also a great time to practice a make-up trial run!