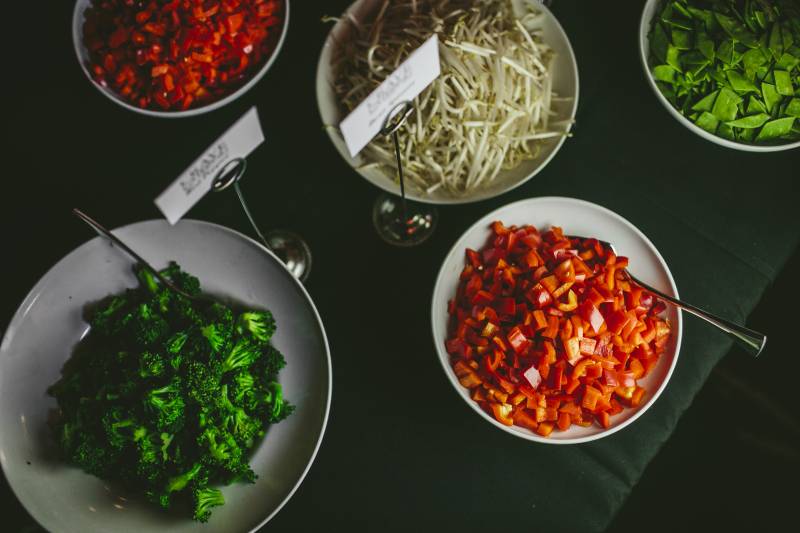 The appetite for something different is truly changing the wedding culinary scene. Thanks to popular TV shows like "Top Chef" and "Chopped," suddenly, we all feel like qualified food critics. The desire to have a wedding that is both unique and memorable is increasing the experimentation going on with wedding menus, as couples are choosing to amp up their food and beverage choices.
Couples are fortunate because caterers continue to evolve, taking their cues from the restaurant influence. Many caterers now offer an expanded range of options; from farm-to-table and vegan to gluten-free, as the industry continues to catch up with consumer demands. One of the biggest demands? Instagrammable presentation.
Not only do couples want a menu that is delicious, now it also has to be picture-perfect. Creative culinary design will give your chef an opportunity to play with presentation, making your wedding an incredible visual experience for your guests. As you are planning your wedding menu, observe and take note while you are dining out. This can be a great source of inspiration!
This year global infusion will urge couples to showcase the traditional dishes of each family's heritage, telling the couple's story. Whether it's Italian, French, Asian, or Indian, the chef can design the plate and select the right complementing flavor combinations. This trend has catering teams crafting a cultural mosaic from all over the globe. The goal is to spark conversation through food, so consider fun options that will get your guests talking.
If you are a more relaxed and casual couple, watch as the trend also moves towards less fussy foods or clean eating options. The combination of simple foods, with quality ingredients come together to create amazing flavors, like street tacos made from unique ingredients including lobster, avocado, sweet corn, and salsa verde; chicken and waffle sliders drizzled with homemade maple syrup; or even mini-charcuterie boards. While these items may seem less Instagram worthy than the dressed up plated entrees or stylized hors d'oeuvres we've seen the past several years, guests will love the casual nature of these savory items. Think about how you can enhance simple items by making them unique like braised short rib sliders, a Pad Thai station, or a live action quesadilla or flatbread station. The fun and interactive aspect of food stations will allow your guests to create their own dishes made from unique ingredients.
More than ever caterers are exploring new ways to create memorable experiences, from unique interactive stations to enhanced presentation of plated menus. With all the new options for feeding your guests, you will be able to craft the perfect menu; one that is innovative and on-trend that will express your personality as a couple.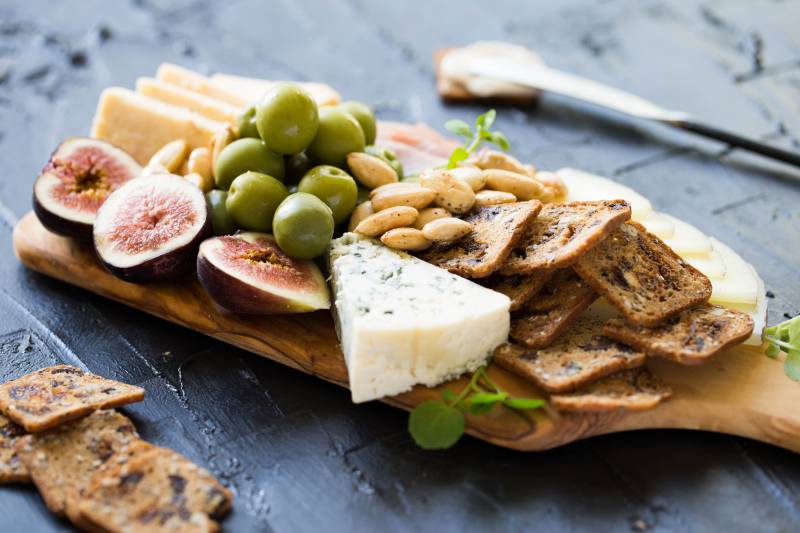 Photo credits:
Action Station: Brandon Werth Photography
Wooden Forks: Lauren B. Photography
Tacos: Juxtaphotos
At Lake Bride Magazine, we strive to continually inspire you and your ideal "I Do's" by featuring a collection of beautiful inspiration, the best local resources, the latest trends, and practical planning tips for your special day. Reserve your issue HERE.