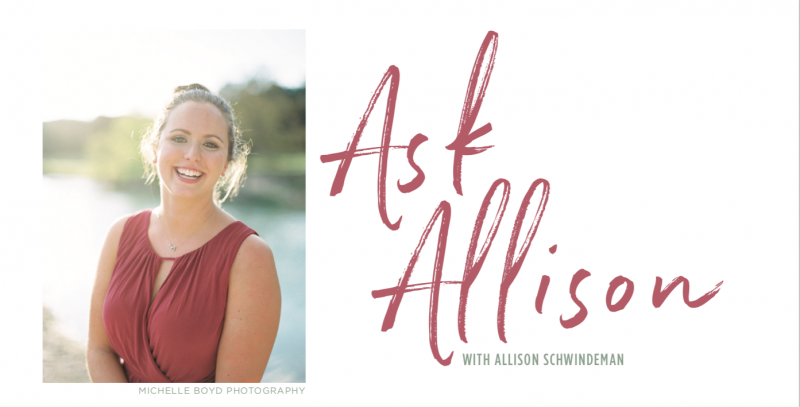 When it comes to planning your wedding, you are inevitably going to run into some tough topics and situations. We're here to help you navigate through those! Send us your questions and conundrums for a chance to be featured in the next issue of Lake Bride Magazine.
INCLUDING KIDS IN YOUR RSVP LIST VS. NOT INCLUDING KIDS
Not all brides and grooms want children to be included at their ceremonies and receptions - and that is ok! Depending on your overall wedding atmosphere, it may not be a place where kids in (think loud music, adult menu options, and an open bar). However, asking your relatives and friends to leave their little ones at home can be a touchy subject. Here are some tips for approaching this tricky topic.
First, you'll need a way to communicate your decision to your guests. It may be as easy as including a note on your RSVP card that says "Adults only, please!" Also, be aware of how you are addressing your invitations. If you write "Lucette & Paul Bunyan and Family," that implies children are included, whereas just saying "Lucette & Paul Bunyan" implies that only those two family members are invited. Invitation etiquette matters!
You'll want to be able to explain why you aren't including kids when one of your guests asks you about it. One explanation could be letting them know that you want your guests to be able to be present and fully enjoy themselves at your wedding - which can be hard to do when you have to keep one eye on your kiddos during the ceremony and reception. Your friends and family will be able to let go of their parental responsibilities for the night and enjoy themselves without having to worry about what their kids are getting into, or if they are being entertained.
If you have a lot of out of town guests traveling to your wedding destination with small children, a nice gesture would be to recruit some babysitters in the area and provide their contact information to those families. That way the kids can still make the trip, and the adults can let go and have a blast at your wedding without being distracted.
If you are going to include children, consider having some kid-friendly activities available to keep them entertained. For example: a small coloring and activity book with crayons will give them something to do during speeches or while waiting to eat. If your reception is outside, get some fun yard games and create a "kids only" area where they can get together and play with each other within eyesight of their parents. And don't forget to include kid-friendly options in your menu (and on your RSVP cards - you'll want to know how many are coming!).
My best advice is to choose one side of the fence, be clear in your communications with your guests, and stick to it! Some people may feel offended that you don't want their children there, but it doesn't mean you don't love and appreciate them. If you are able to explain to them the reasons behind your decision, then hopefully they can focus on celebrating you and your future spouse - which is really what it's all about.