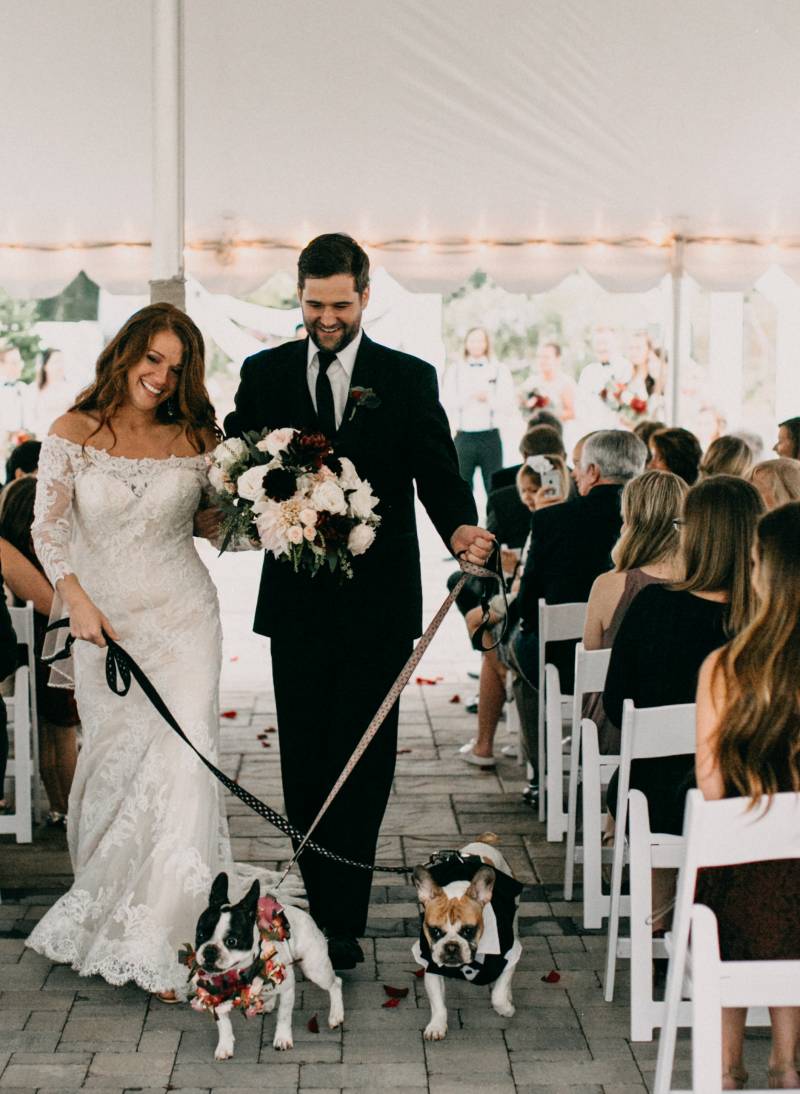 Music resonates as the theme in Alyssa and Dan's story - from the first note Dan played on stage to the Spotify playlist at their reception and beyond. It was the day after Valentine's Day and Alyssa accompanied a friend to a concert where Weaver at the Loom was playing. Alyssa took notice of this "cute guy on stage" and took to Facebook to find him. They quickly connected but Dan was on tour, so they spent the next two months talking while he was on the road. He asked her to join him on a road trip to Colorado when he got home, and on a whim she agreed. He got back to Minnesota, picked her up, and they were off on their first adventure together. "It was a pretty great first date," Alyssa recalls and they spent the next three days driving through the mountains together.
Their love is built on a solid foundation of partnership, a lot of laughter, and mutual obsession with dogs (and don't forget about the music!) - especially their two French bulldogs, June and Cash. In fact, June and Cash assisted in Dan's proposal to Alyssa while wearing paint-splattered shirts and standing below an easel that read, "Will you marry him?" It was the perfect private moment with all the key players.
Alyssa grew up in the Brainerd Lakes Area, and it has always felt like home. Many of their early memories of their rela- tionship were created around Brainerd, so it felt right to start their next chapter there. Staying at the Quarterdeck Resort, they were able to invite their guests to join them for a celebration the night before their wedding, which made their actual wedding day feel more relaxed and laid back.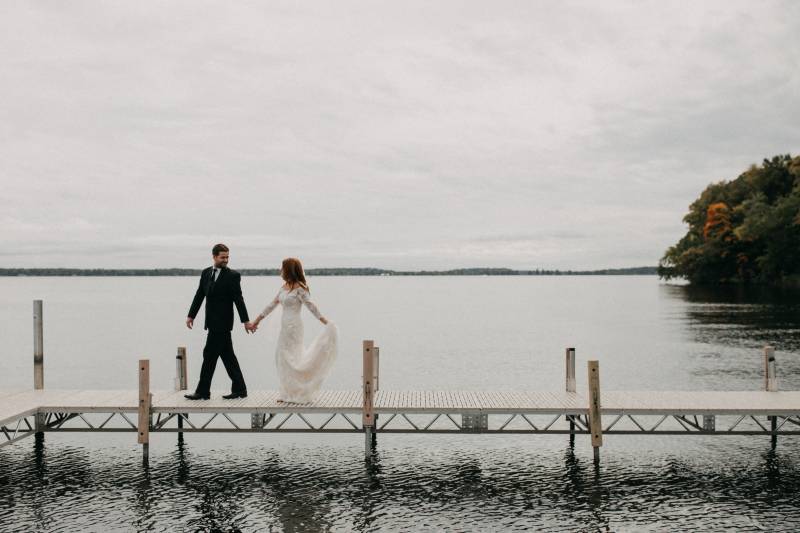 They used the warm, rich colors of fall as their inspiration and created a chic and romantic atmosphere infused with their own personal touches. They enjoyed an incredible feast including sushi, cheese platters, and lobster mac and cheese, fol- lowed by a masterpiece of a cake and sugar cookies for dessert.
Alyssa and Dan were honored to have all of their favorite people in one place to celebrate their love. Alyssa says, "They helped us to get to where we are in our relationship, so we viewed that day as a way of thanking them for shaping us into who we are together." Her advice to couples planning their wedding is to keep a journal. She kept one during the whole planning process, and that helped her celebrate every little step from their engagement through their honeymoon.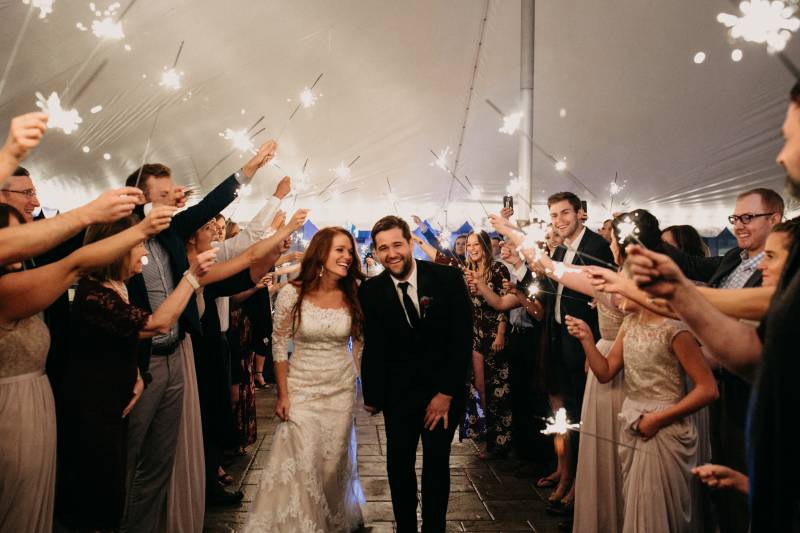 Photography: Britt DeZeeuw
Venue: Quarterdeck Resort
Florist: Bloom Designs
Bridal Gown Shop: The Wedding Shoppe
Bridal Gown Designer: Morilee by Madeline Gardner
Veil: Kennedy Blue
Shoes: Jimmy Choo Fearne Patent Crisscross Wedge
Bridesmaids' Attire: David's Bridal
Groom's Attire: Menguin
Bride's Ring: Groom's grandma's wedding ring w/diamond band from Saks Fifth Avenue
Groom's Ring: Elements Silicone Enso
Catering: Matt Annand of Prairie Bay
Cake and Dessert: Sweet Life Bakery
Décor and Rentals: Homegoods
Hair: Carli Ranweiler
Makeup: Katie Feil