Ali and Drew's wedding proves that you don't need a long engagement to pull off an incredibly thoughtful and beautiful wedding. Ali planned their wedding all on her own in only five months!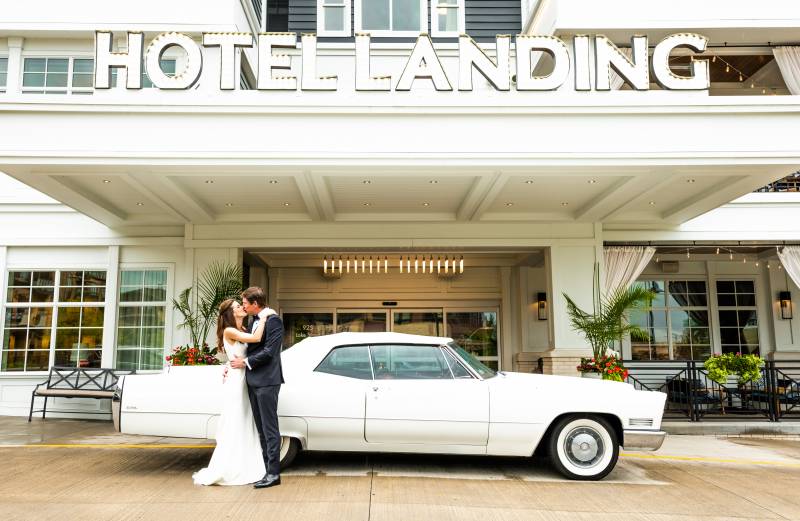 They hosted a three-day celebration to show their many out-of-town guests the best of Minneapolis. There was a groom's dinner on Thursday at The Hotel Landing, a cocktail welcome reception on Friday, and their wedding celebration on Saturday. They then wrapped up their multi-day celebration with a relaxing mini-moon up the North Shore, just the two of them.
Everything about their wedding was very personal, intimate, and family-focused. From Ali: "We included all of our siblings and nieces and nephews in the ceremony in some capacity, which I thought was really special. Drew's brothers were ushers, my oldest brother read in the wedding, my younger brother was an usher, and my sister escorted all of the flower girls and ring bearers down the aisle." They were also married by the same deacon that married Ali's sister and brother-in-law nine years earlier. Everything felt intentional and meaningful, which made the day that much more special for them.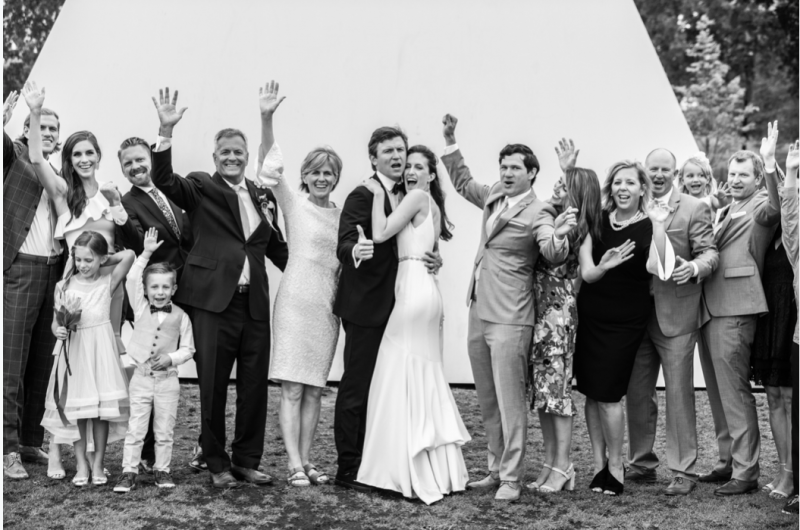 Ali and Drew had their reception at the Walker Art Center in Minneapolis. They enjoyed cocktails al fresco on the Garden Terrace where all eyes were on them for their first dance. "It was great because we got to share the moment with everyone, which we loved," Ali said. Everyone then moved inside to the Skyline Room for dinner and several heartfelt toasts. Drew is from a farming family, so as a nod to his roots they served a bone-in pork chop alongside Alaskan salmon because Ali was born in Alaska. Following dinner, they went back outside for dancing, drinking, and late night munchies.
"The entire day far exceeded any of our expectations. It was way better than watching any Disney movie or way better than any love story."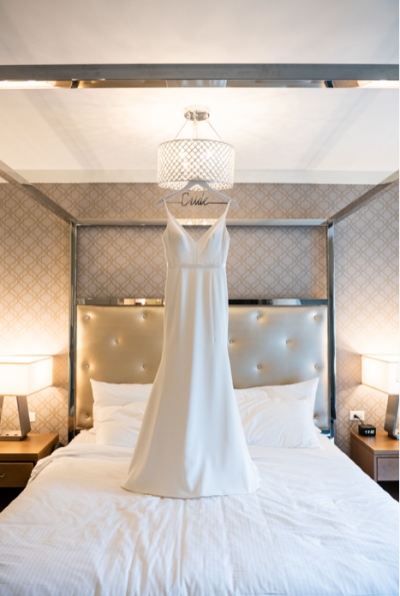 Ali's advice to other brides: "We thought about having a small intimate wedding (just immediate family - siblings, parents, and grandparents) but we are so happy we opened it up to extended family and friends. It was honestly the most magical day. It's amazing how much love you truly feel during your wedding and how special the day, weekend, really is. Growing up I moved a lot (Alaska, Colorado, Minnesota), I've lived all over the country for work (Rochester, MN; Norfolk, VA; and Dallas, TX) and Drew's family primarily lives in Iowa and Illinois. 75% of our wedding guests were from out of town, so to look around and see all of these people from so many different points in your life is truly incredible. I know it's cliché, but enjoy every second and don't let tiny details stress you out. It's really not worth it. What matters is sharing this day with your soon-to-be spouse, family, and friends.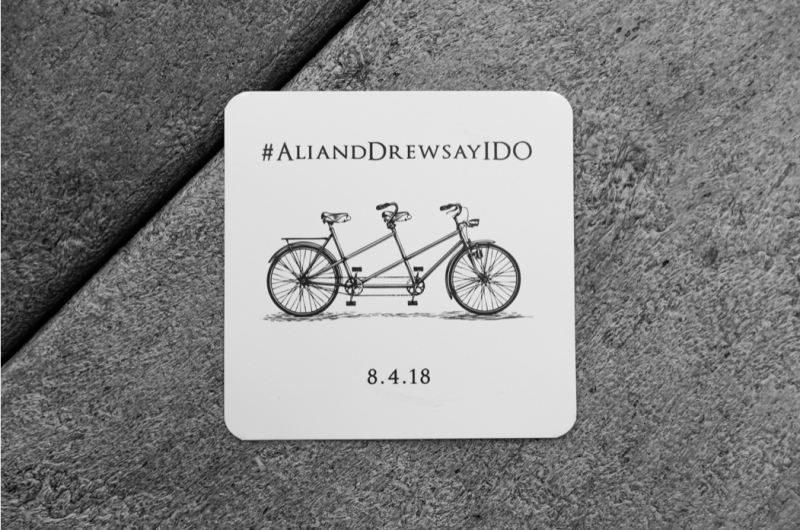 Featured Vendors:
Reception Venue - Walker Art Center
Rehearsal Dinner Venue - The Hotel Landing
Food - Walker Art Center Catering
Other Vendors: Nate Anderson for Robert Evans Imagery, St. Bartholomew's Catholic Church, Lake Harriet Florist, Lesley Ruud, Annika Bridal, Sassi Holford, Atmosfere, Continental Diamond, Hair Cut Salon: Jill Bergerud, @MakeupJunkie Kristine, Bluewater Kings Band, Morrie's Heritage Car Connection
At Lake Bride Magazine, we strive to continually inspire you and your ideal "I Do's" by featuring a collection of beautiful inspiration, the best local resources, the latest trends, and practical planning tips for your special day. Reserve your issue HERE.