The Lake Xsperience
by Lake Bride Magazine and Xsperience Photography
Late in the summer of 2017 Lake Bride Magazine and Xsperience Photography teamed up to put on a two day workshop bringing photographers to the breathtaking destination location of the North Shore. We stayed at the beautiful Larsmont Cottages on Lake Superior. Here we hosted two different a-typical shoots so we could truly challenge our skills and talents. Day one we shot from sunrise to high noon to get the perfect bridal boudoir images possible while playing with extreme lighting levels. Day two we shot at sunset, during the magic light and in a different location for a completely different feel. From indoor to outdoor, we worked on natural lighting, post production, and editing and performed one-on-one website audits. At the end of the workshop, Lake Bride Magazine chose two stand-out photographers to be published. Congratulations to our winners, Melisa Hall and Krista Smude! Join us at our next work shop!
www.lakebridemagazine.com/workshop
WINNING PHOTOGRAPHER: KRISTA SMUDE
BIO
Hello there. I'm Krista Smude, owner of Smude Photography. I am a wife and mama of four beautiful children who have taught me to be VERY patient, which has served me well in working with newborns and kiddos.
Photography is my passion. I love having the ability to give you the most amazing, stress free experience and freeze those precious moments and capture feelings, while making my own art.
I'm silly, fun, and relaxed. You've come to the right place if you like to have fun taking pictures. I'm a firm believer that pictures should be fun and all about making memories and are best captured by someone who is capable of becoming your best friend in a quick 10 minutes!!!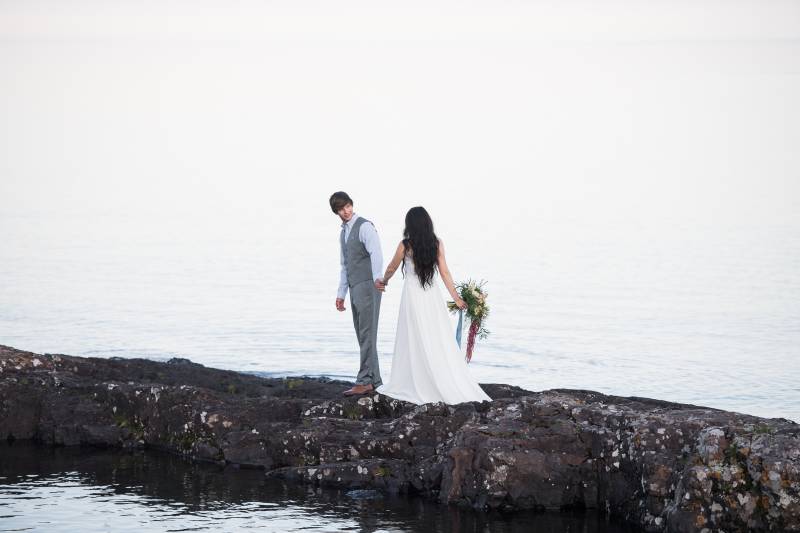 TESTIMONIAL
"My friend Trisha, owner of Xsperience Photography, introduced to me this workshop. I didn't even hesitate! I said YES, knowing this was going to help my photography business that I had just started. I was a bit shy and I didn't have a lot of confidence in my photography; when I got there, I felt like I fit right in! It was a great learning experience from the night sessions and just kind of sitting around and talking about photography, to watching and learning how to pose models and how important it is to have great lighting. Not only did we take pictures, but I learned a few pointers on the whole editing process which has sped up my work flow. If anyone is looking to learn something new and grow your photography hobby, passion, or business, I would definitely recommend one of these workshops! The most valuable thing I walked away with from this workshop was the simple fact that my confidence went way up and I finally believed in myself - what a game changer! Thanks Lake Bride Magazine and I can't wait for another one of your workshops!"
SOURCES
Styled by | Lake Bride Magazine
Photographer | Smude Photography
Host Photographer | Xsperience Photography
Dress | Lihi Hod Bridal from The White Room Minneapolis
Veil | The White Room Minneapolis
Shoes | David's Bridal
Menswear | Express
Jewelry | Britta Lynn Design
Florist | North In Bloom
Calligraphy | Meredith Jane Designs
Hair & Makeup | True North Salon and Spa
Models | Hanna LaBois and Luke Troumbly
WINNING PHOTOGRAPHER: MELISSA HALL
BIO
Melisa, owner and photographer of Blue Note Weddings, began her journey in the wedding industry as a makeup and hair artist over 15 years ago. Her love for photography and design was channeled and grew from years of experience in the fashion and beauty industry. As a hybrid film and digital photographer, Melisa finds inspiration in understanding the way light and color translate emotion. She remains a devoted and passionate artist, connecting with couples and telling their unique stories through her artistic imagery. Melisa strives to provide a genuine experience and to capture the beautiful essence of fleeting moments in each thoughtful photograph.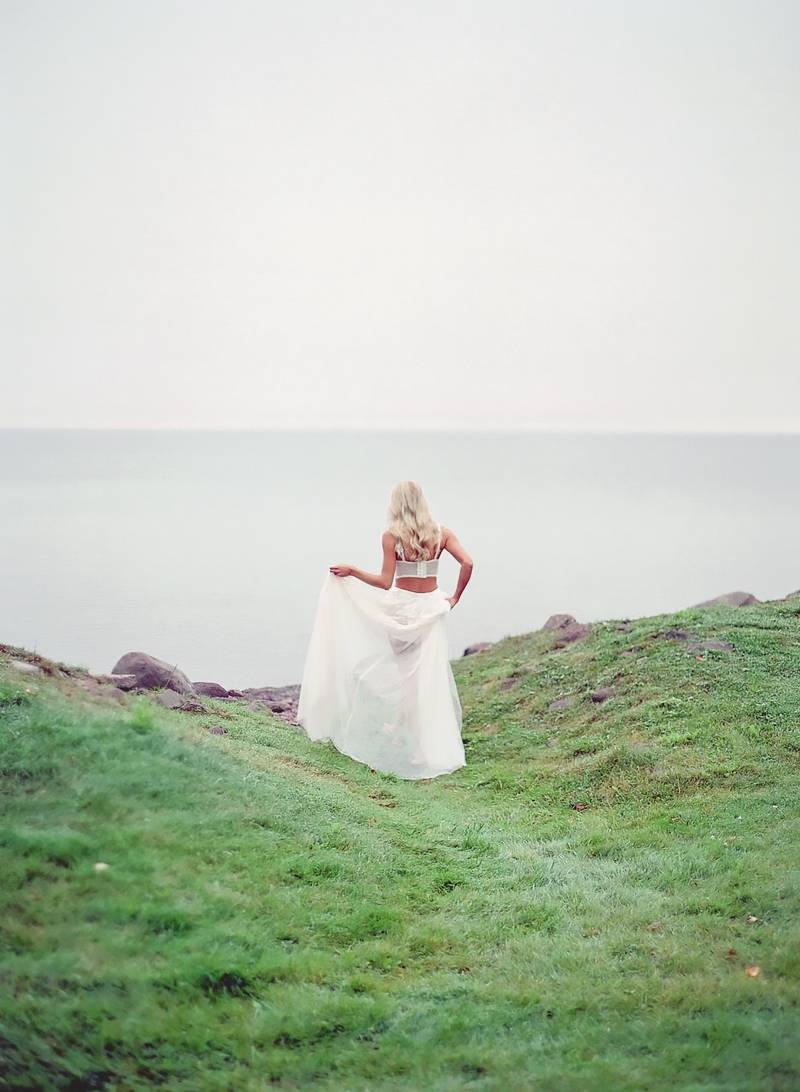 SOURCES
Styled by | Lake Bride Magazine
Photographer | Blue Note Weddings
Host Photographer | Xsperience Photography
Venue | Larsmont Cottages
Lingerie | Victoria's Secret
Skirt | Rebecca Ingram from Christian Lane Bridal
Florist | North In Bloom
Earrings | Britta Lynn Design from Waters of Superior

Coffee Mug | The Lake + Co. Shop

Model | Jenny Lezer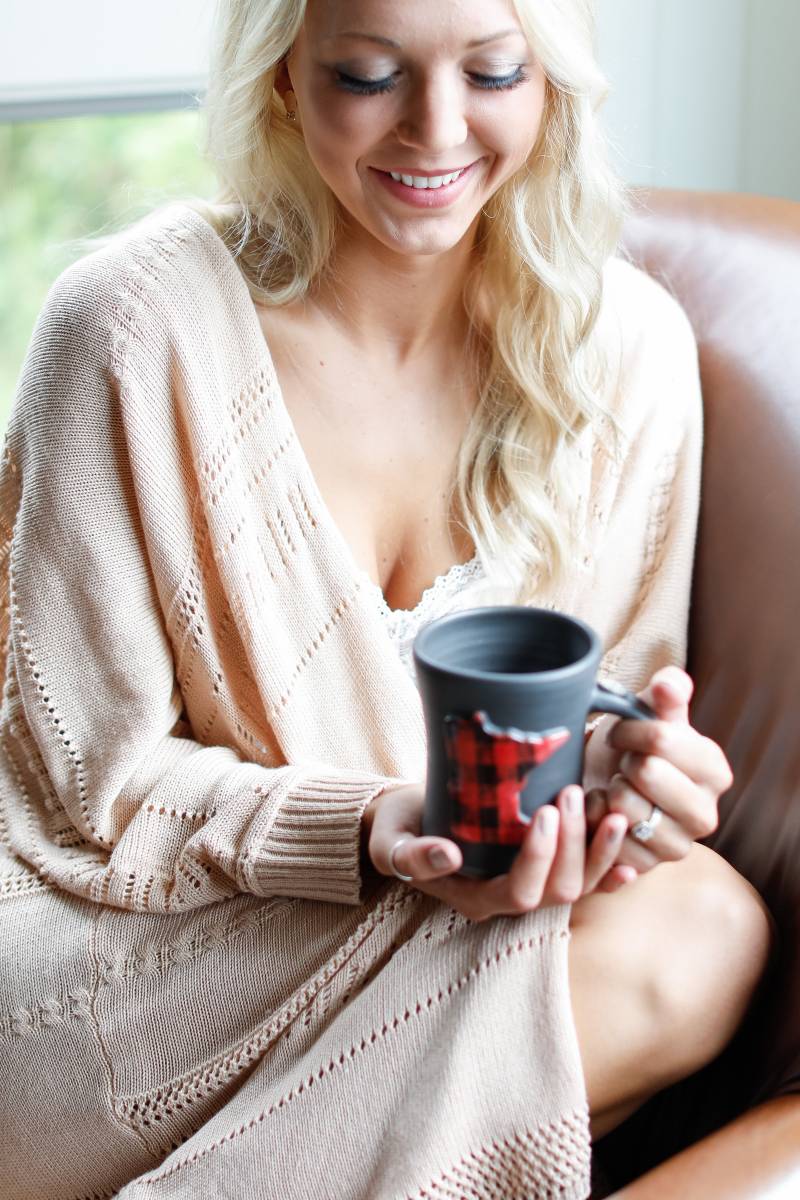 TESTIMONIAL
"It was such a pleasure and honor to attend last years "The Xsperience Workshop" in Two Harbors, Minnesota. The workshop was hosted by the amazing Trisha Spencer and the ladies from Lake Bride Magazine. Trisha led the amazing workshop with enthusiasm, giving exceptional direction and taking genuine interest and care in how students set up each shot. She was attentive to composition and gave detailed technical direction in the editing workflow process as well. The styling of the workshop was impeccable and we all walked away with a deeper knowing and trust in our capabilities as photographers. I highly recommend this workshop to any photo enthusiasts or even professional photographers looking to enhance their photography skills in the professional wedding industry!"