ORGANIC LOOSE BOUQUETS
Compact, round bouquets will always be classic but we're seeing a shift toward more loose and organically shaped bouquets. Wild tendrils and vines, lots of open bold blooms, and foliages help to create a foraged aesthetic. Contributing to this style is a desire for local flowers. Handpicking beautiful blooms from local growers make each bouquet unique and personal.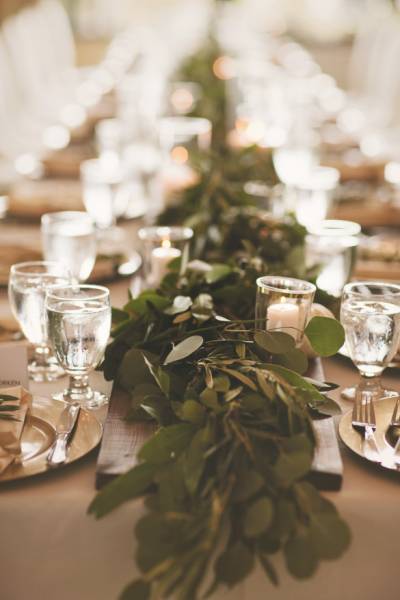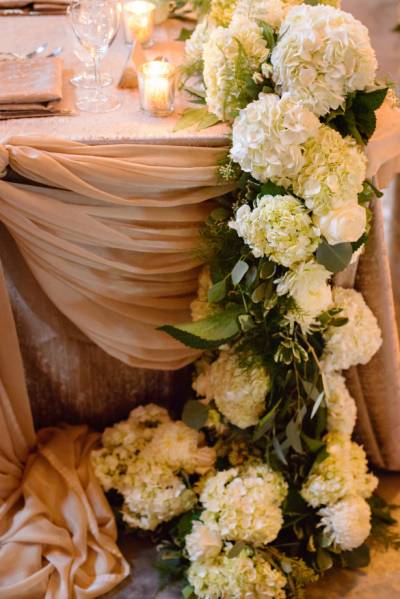 GARLANDS
The days of a single, round, low centerpiece are gone- the tablescape is in! Varieties of vessels and components are often seen clustered or tucked into table garlands. It's gorgeous and makes a big impact. You can also add garlands as ceremony statement pieces - arranged on pew aisles, draped over doors or wrapped around trees. Long flowing greenery, lush full blooms or thin wispy vines... the stunning options are endless.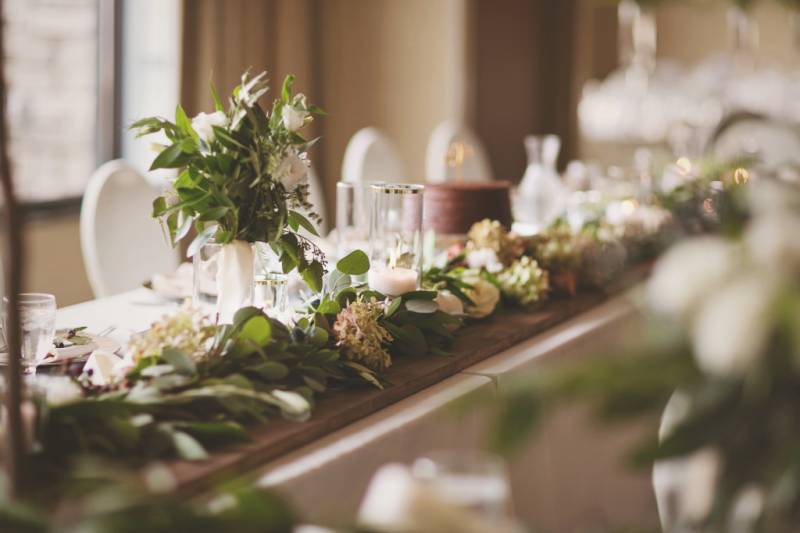 WEARABLE FLOWERS
Corsages and boutonnieres are classic. But why not try something more unexpected like shoulder corsages, floral necklaces or, the increasingly popular, floral crown. Although it's always been an option for flower girls, we're seeing more and more brides claim their own crown as well as for bridesmaids.
Meet the Expert: Being a florist allows us to take a glimpse into some of the most intimate moments of a bride's day. It's one of the most amazing parts of my job that I am so thankful for. The moment before we hand your bouquet to you is one of anticipation, excitement and nervousness. To see the brides eyes light up with happiness is one of the most gratifying moments.
- Raechel Schwarze
KD Floral & Gardens, LLC
Bemidji, MN