Chic, moody, sophisticated but never fussy. These elegant gowns with unexpected details (hello capes!) are simply stunning with dark-hued floral, moss-covered tables, and opulent black tapers.
Effortlessly creating a glamorous, moody, boho vibe for the modern bride with a spirit for adventure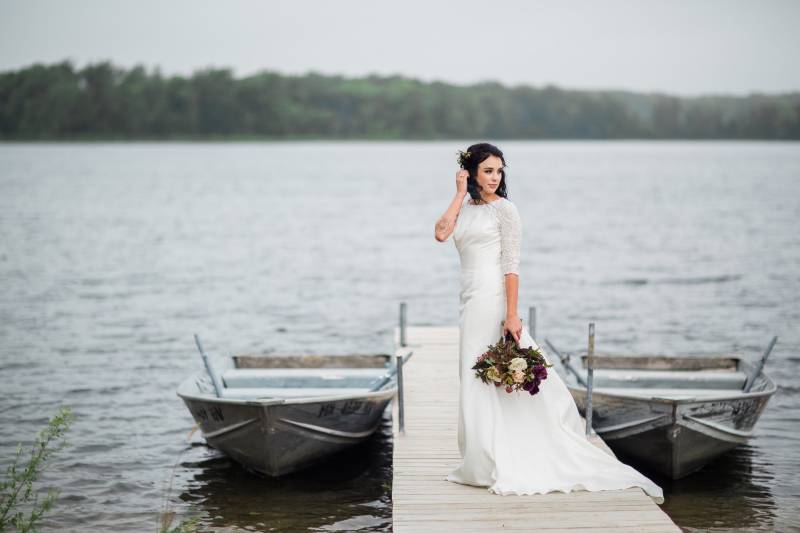 MAGGIE SOTTERO | CORA
Stunning full lace back with nude, three-quarter sleeves and a bateau neckline.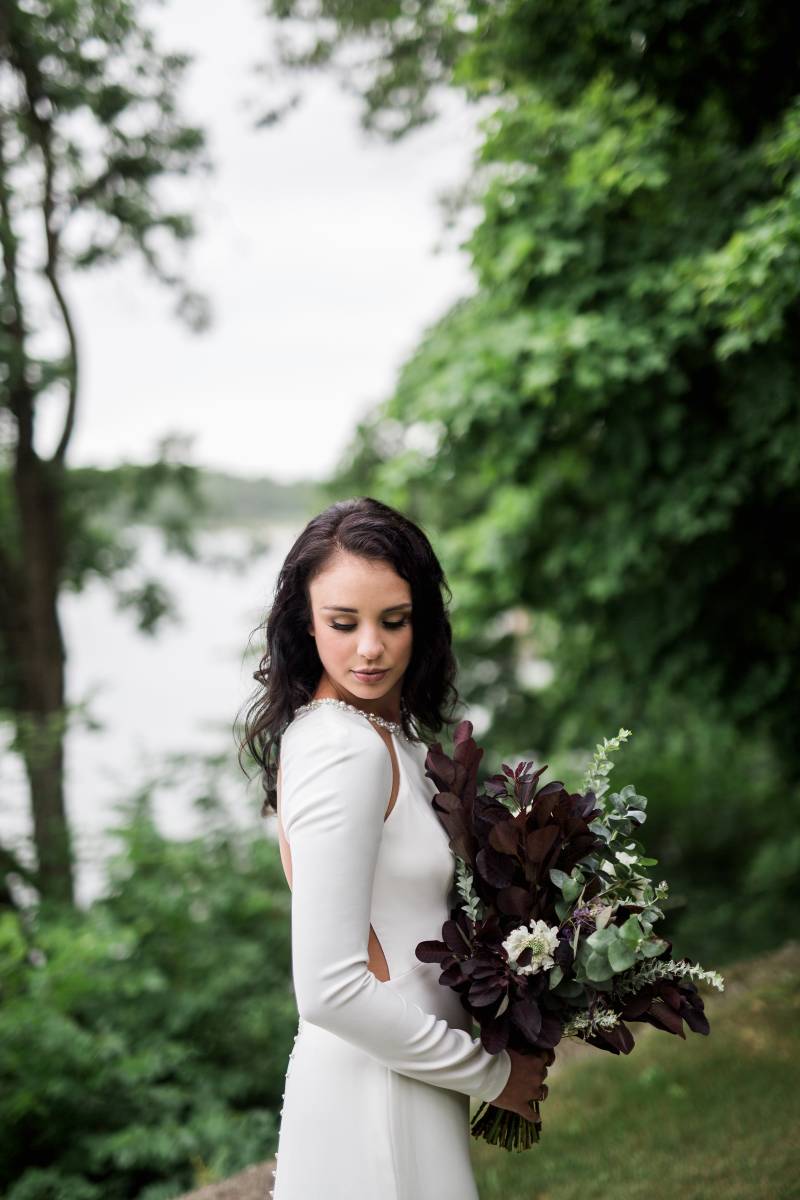 S O T T E R O A N D M I D G L E Y | A R L E I G H
Long sleeves and an open back accented with Swarovski crystals evokes Old Hollywood glamour. Illusion cutouts and an embellished jewel neckline create a sexy, elegant sheath.
I N K E D
Your grandma may tell you to cover up your tattoo but we say, be
true to you. Your ink can become a beautiful accent to your overall
bridal look. Whether it flirtatiously peeks through an illusion cut out
or is on full display, you can rock your tattoo in a feminine way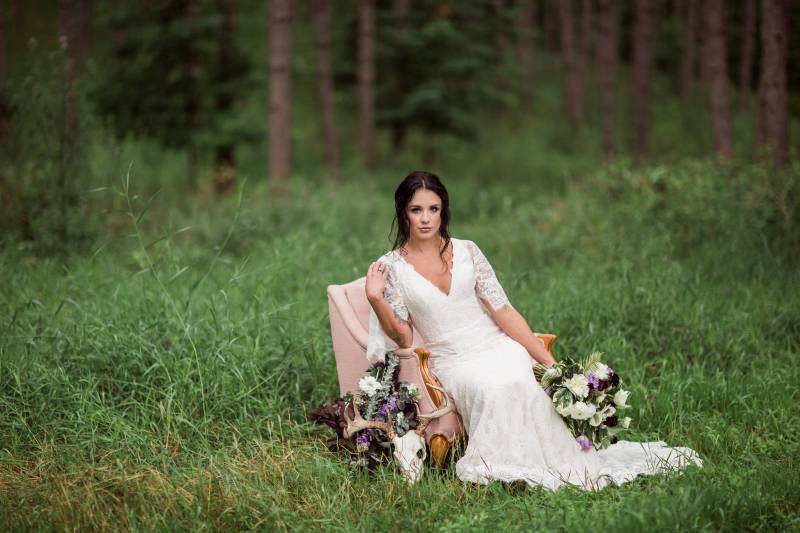 BOLD & LUSH
Anemones create the perfect pop within this
lush assortment of white and bold colored
blooms. This beautiful flower is
readily available throughout most of the
year, including our colder months. With
delicate petals and a bold black center the
anemone adds drama and whimsy in your
bridal bouquet.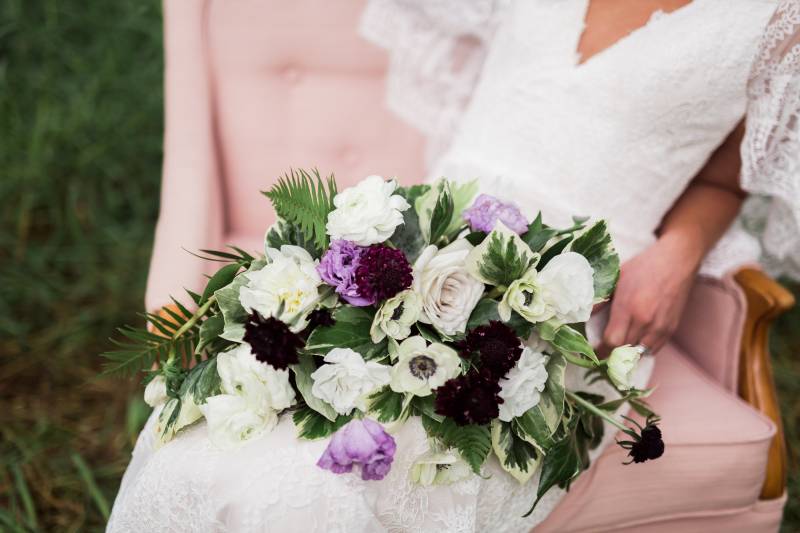 L I S S I M O N | I Z Z Y
Feminine and fashion-forward. Exquisitely crafted, lace, fit and-flare gown with modern caplet and blush underlay.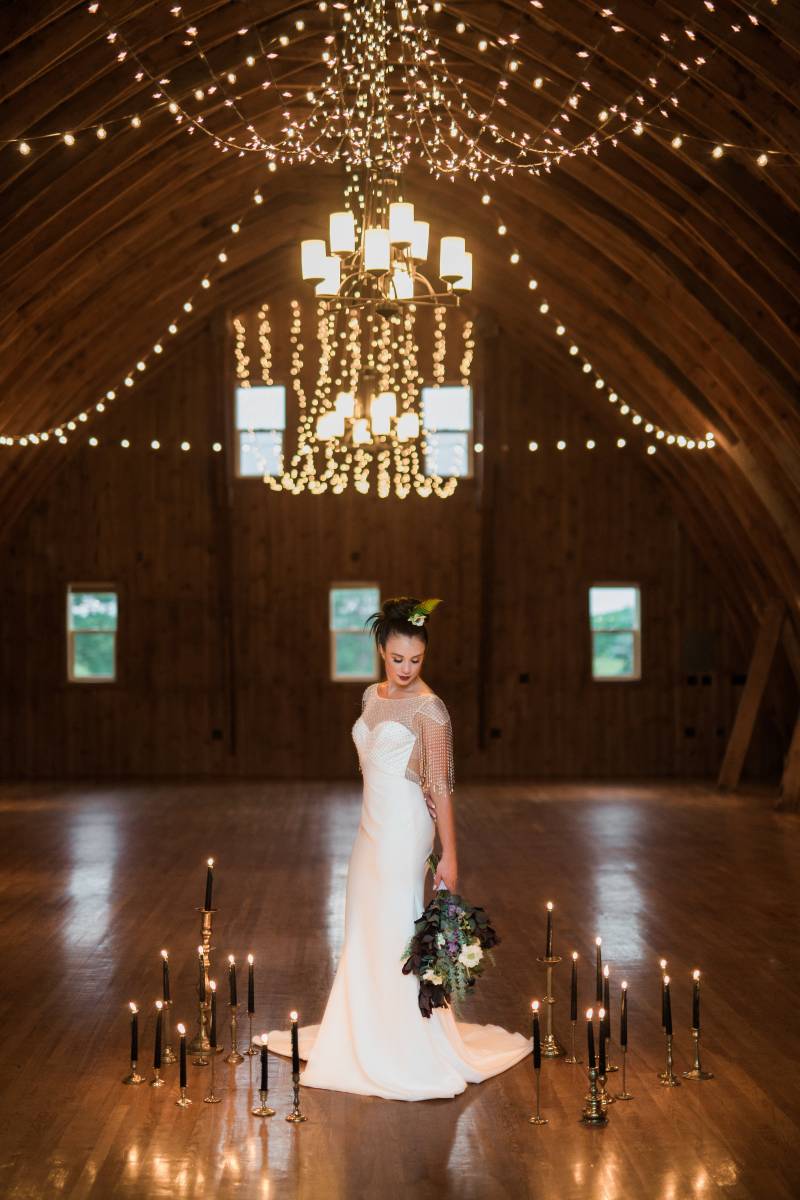 S O T T E R O A N D M I D G L E Y , L I A M
Dramatic V-back with illusion cap-sleeves featuring a Swarovski crystal fringe caplet. This fit and-flare satin gown is finished with crystal buttons and back ruching.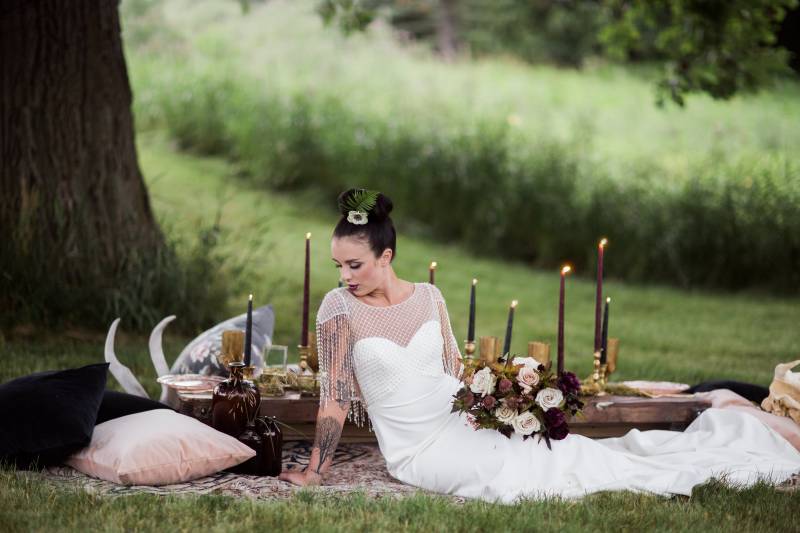 M A K E A S TA T E M E N T
Dare to go bold! Reflect your style by adding drama to a classic up-do with an unexpected accent. Forget the traditional crystal hairpiece and think floral, greenery, or feathers.
M Y S T E R I O U S LY ROMANTIC
The mystery and romance of bold, black, tapered candles combined with the natural, woodland textures of moss and ferns are what inspired the moody, chic, boho vibe of this look.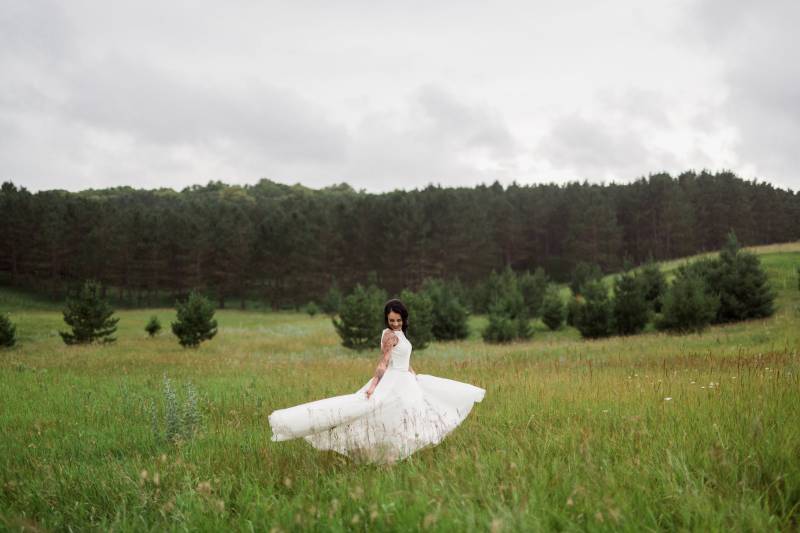 LIS SIMON BODICE SS104 AND SKIRT S S 1 0 8
Customize your bridal look with perfectly paired separates, like this lace illusion sleeveless bodice with a sweetheart neckline and tulle A-line skirt.
PHOTOGRAPHY | Two Birds Photography, Brittany Walsh
VENUE | The Barn at Five Lakes
FLORAL DESIGN | Love Always Floral
DÃ?COR | The White House Co.
HAIR | Kaalene Flesch
MAKEUP | Cindy Rose Hannah
STYLIST | Jillian DeChaine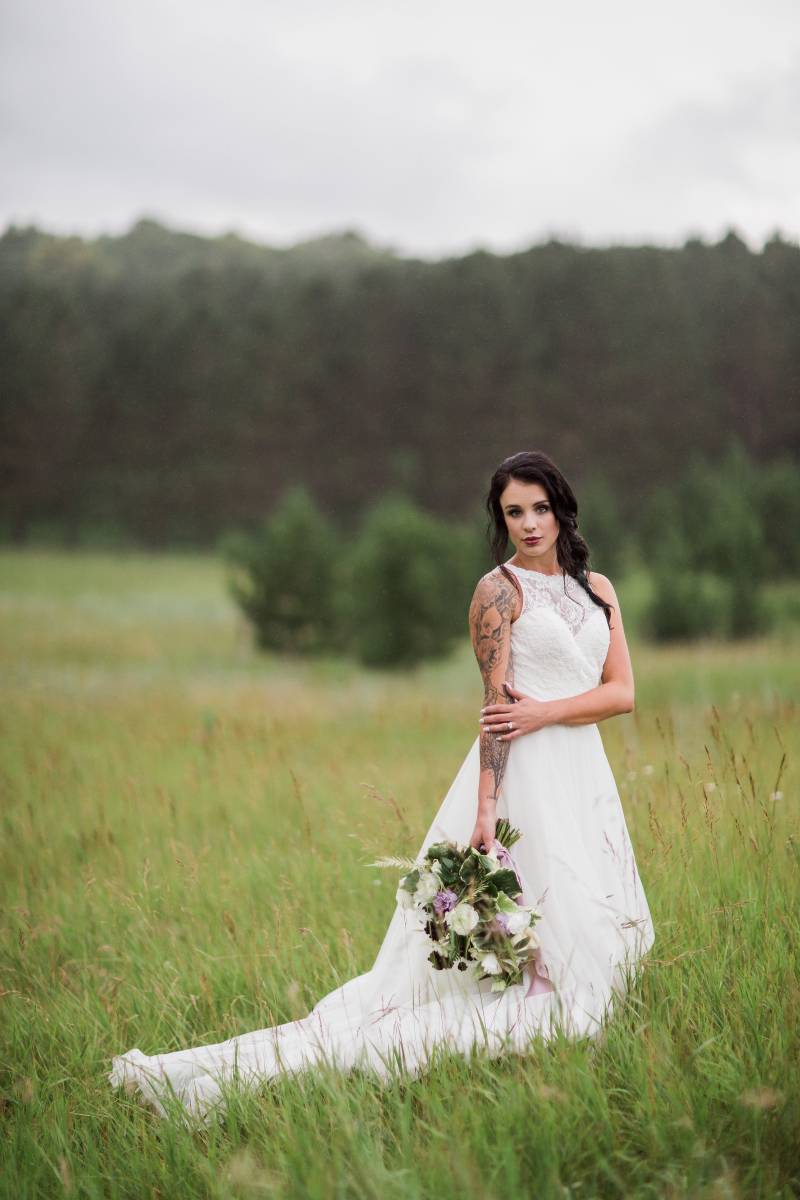 My name is Kate. I am a clinical social worker and mental health therapist by day, and a lifestyle photographer by night. Though I am passionate about my career, photography has been my chosen mode of self-care for about seven years now; nurturing my creativity when I need it most. The greatest pieces of my life, however, are my beautiful daughter and wonderful husband, Ava and Jason, who fill my life with more love and support than I could ever ask for.