Tiered Skirts, Illusion Necklines, 3D Florals, Bold Shoulders. What's Your Bridal Gown Style?
TIERED SKIRTS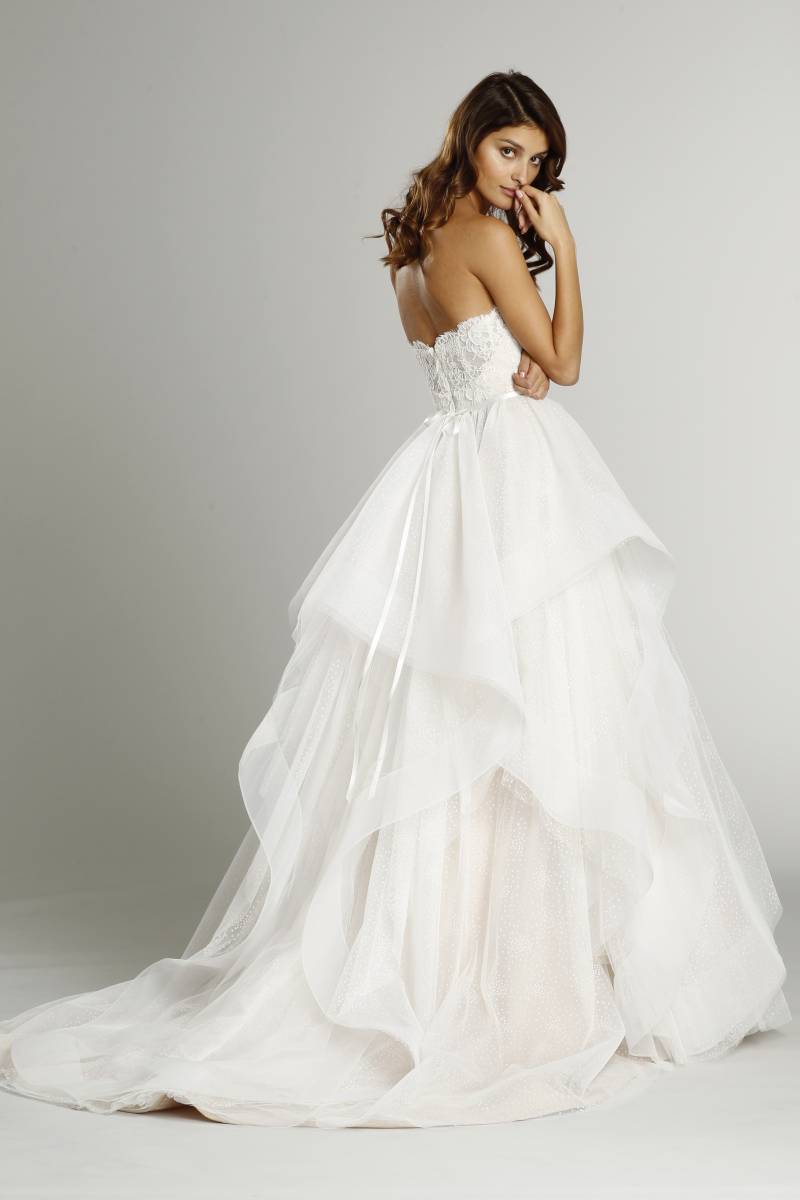 Alvina Valenta, 9551
Float down the aisle in whimsical style with a tiered skirt gown. Full and flowing, these gowns will shift and sway with your every graceful move.
Tara Keely, 2609; Blush by Hayley Paige, 1603; Hayley Paige, 6413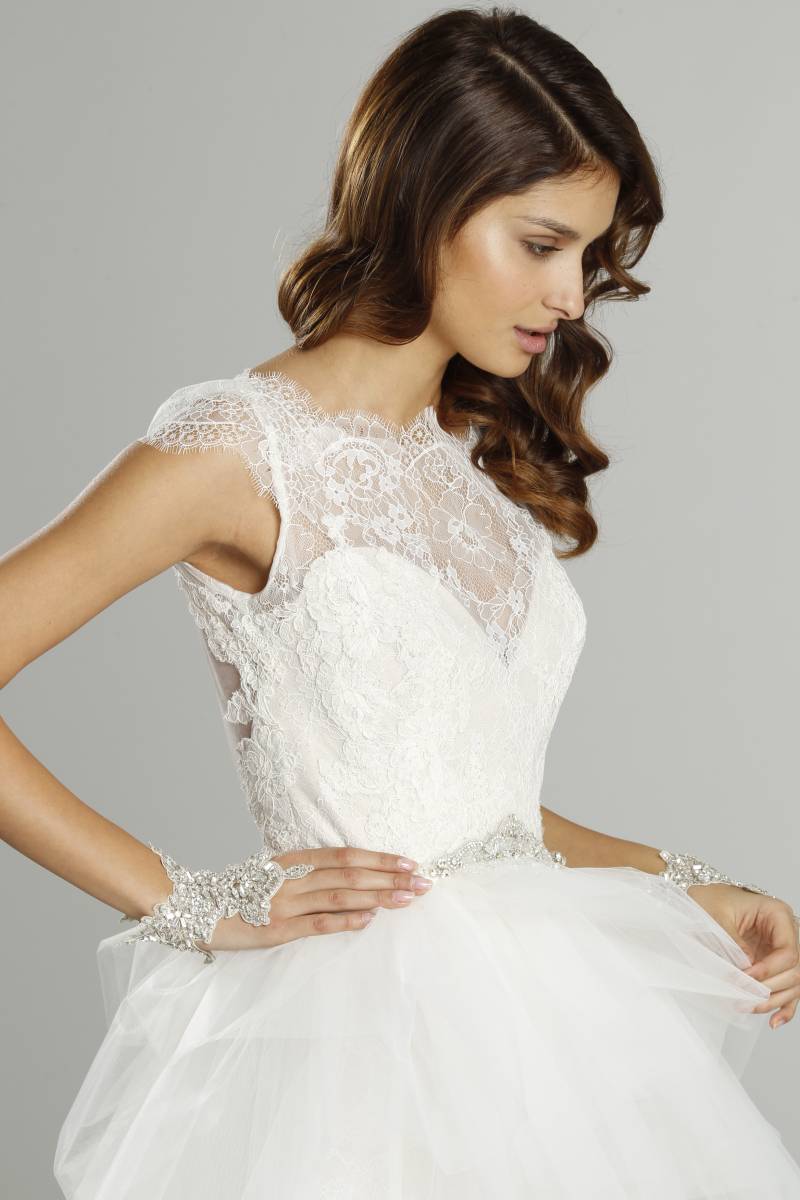 Alvina Valenta, 9552
Sophisticated yet sexy. Barely there, illusion necklines allow you to add glamour and intrigue while maintaining and element of modesty. From daring to demure you can make this trend your own.
Tara Keely, 2500; Hayley Paige, 6553; Blush by Hayley Paige, 1600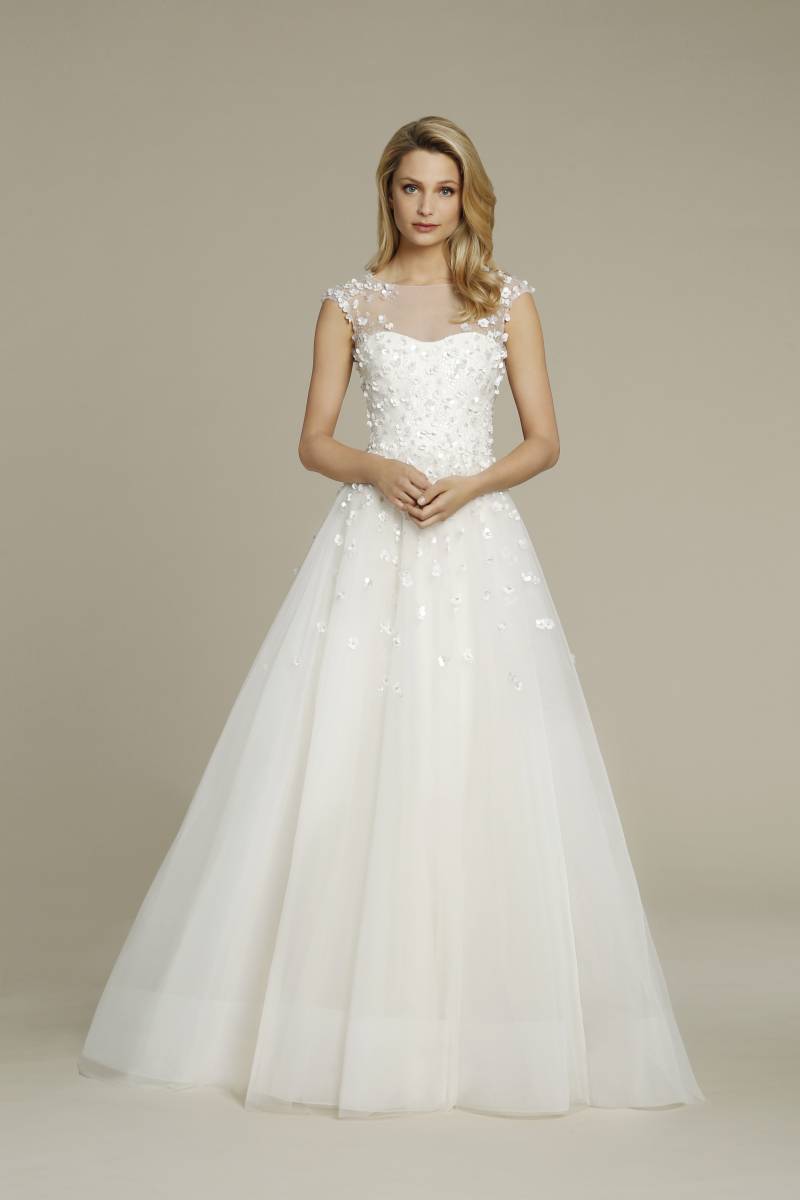 Jim Hjelm, 8552
Floral embellishments are in full bloom this season! Floral elements are a staple in the bridal world but we love this new twist on an old favorite. The applique style adds dimension and intricacy to your look.
Lazaro, 3561; Jim Hjelm, 8505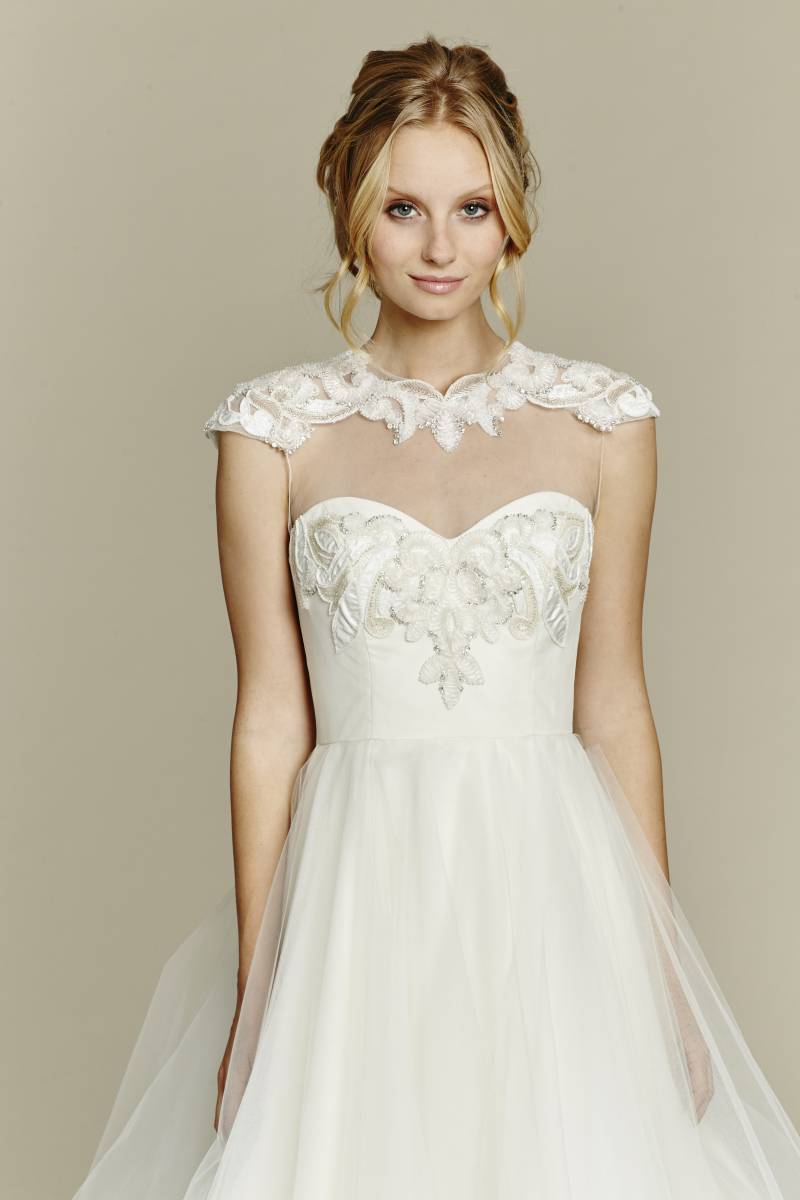 Blush by Hayley Paige, 1560
Drape your shoulders with light and airy chiffon, romantic lace or decadent beading. These bold shoulder details are a beautiful and unique addition to your wedding gown.
Lazaro, 3556; Hailey Paige 6555; Alvina Valenta, 9500