Victoria and Bob had worked for the same company for years but in different cities, so their paths didn't cross until they both went on a work-sponsored mission trip to Kentucky in 2014 where they helped fix up houses. There they found that a lack of fear of heights was something they had in common, discovered when they both ended up working on rooftops together.
Upon returning home to their respective cities, they decided to stay in touch which eventually turned into a long-distance relationship. He lived in Bigfork, MN and she lived in Hastings, MN, so they took turns driving north and south every weekend for three years.
In 2017, they went on a tour of Europe visiting Germany, Austria, Italy, and Switzerland. In Venice, they were enjoying wandering through the narrow streets and getting lost together despite the dreary and rainy weather. They made their way to a quiet, picturesque spot and the sun peeked out just long enough for a beautiful sunset. Bob took advantage of the moment and got down on one knee and proposed to Victoria.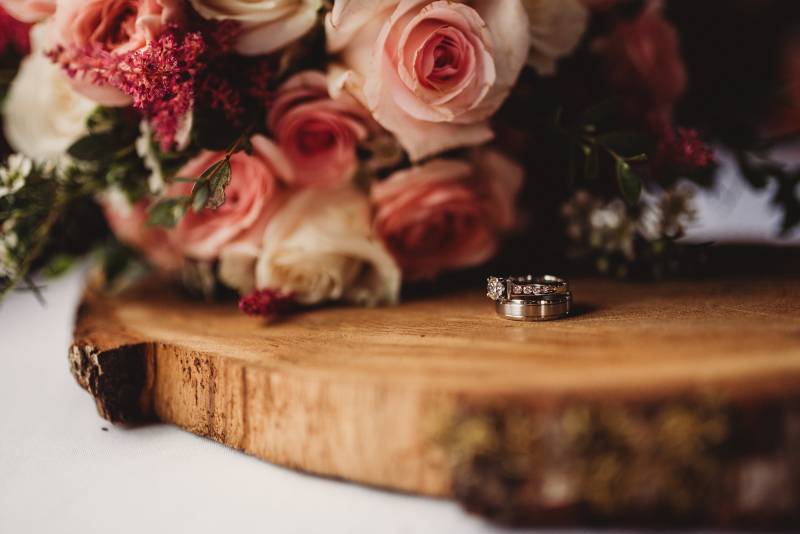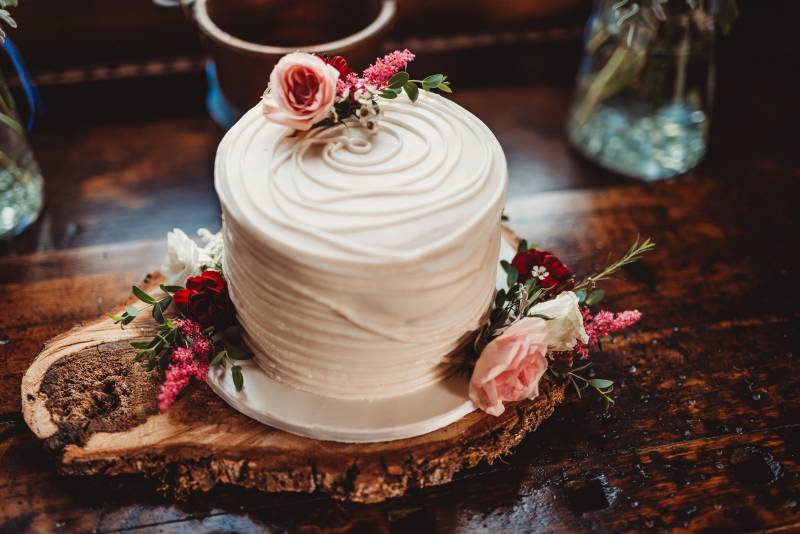 Victoria and Bob wanted to plan a low-key, laid-back wedding that wasn't fussy or overly complicated, and they kept their guest list small so they could spend quality time with everyone. They chose Pond View Barn in Pine Island, MN as their venue because it had the vibe they were looking for, but also because it gave them a lot of freedom to do their own thing for food, drinks, and music. They had a pig and chicken roast for dinner and a bonfire with s'mores and yard games out for guests to play throughout the evening.
"We had tons of help from friends and family to make this wedding happen. The majority of the 'vendors' were all friends and family that pitched in the day before and the day of to get all of the decorations, tables, and chairs set. That made the day that much more special having them all be a part of our wedding and I can't say how much I appreciate all of their willingness to help us celebrate our day," says Victoria.
Victoria's favorite memory from her wedding day was dancing under the almost-full moonlight (one day before a full moon) and string lights on the outdoor patio, surrounded by their family and friends. Her advice to other couples planning their wedding is to keep things simple: "Your wedding doesn't have to be super extravagant to be amazing. I love how simple our wedding was and loved that it was a small wedding. It felt more personal and like it was our day when we could just hang out and spend time with all the guests."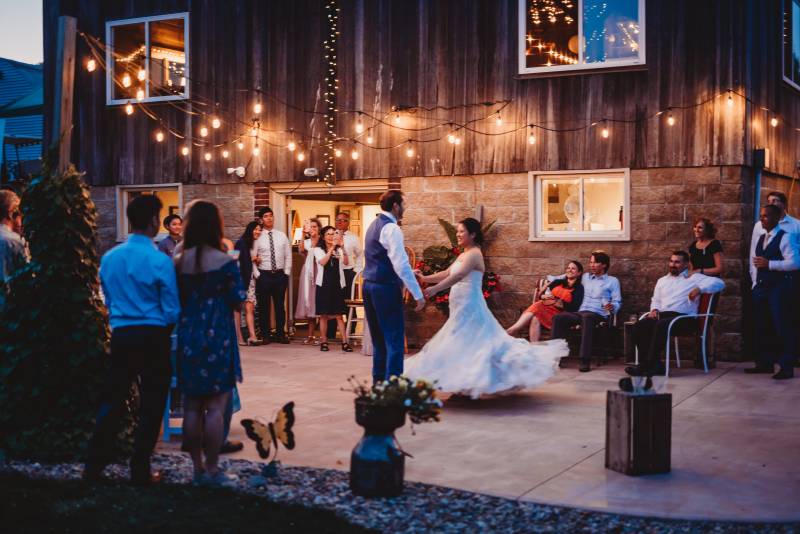 Photography: Lisa J. Tanner Photography
Venue: Pond View Barn
Bridal Gown Shop: Bella Posh Rack
Bridal Gown Designer: Casablanca
Bridesmaids' Attire: Kennedy Blue from Wedding Shoppe
Alterations: Custom Sewing by Heather
Suits: Harper and Jones
Rings: Shane Co.
Cake: Miss Sara's Cakery
Liquor: bartended by Bar Express
Hair: Rah Hair Salon
Bus: Rochester Trolley Co.
Accommodations: Springhill Suites Rochester