FROM THE BRIDE:
I moved up to Alaska from Minnesota my senior year and Zack was friends with my brother. I always had a little crush on him but thought I couldn't date him because he was younger than me. It didn't take long for both of us to ignore the age difference and start falling for each other. No relationship is easy, but we have gone through trials and emerged stronger because of them.
We started dating the end of 2009 -- then fast forward to September of 2016 and Zack was ready to face the next trial with me... my first hunting trip. We flew across the inlet to the mountains for three days. After no sign of any moose the first two days, the excitement of the trip died down a little bit. On that last day we finally saw a 55" bull moose come out of the woods, Zack called him in and told me to get ready to shoot. I finally got a clear shot and pulled the trigger. We walked up to it and as I'm looking at the moose I just shot I turned to Zack as he is placing an engagement ring on the brow tines. He got down on one knee and said, "I want to do this forever and I want it to be with you. Will you marry me?" Of course I said yes! I had only been waiting seven years for this!
The planning began and oh boy did we have a lot to do. We finally exchanged vows on July 1st, 2017 in my home state of Minnesota. Our wedding day was exactly what we wanted! Small and intimate with only family and close friends! The theme for the wedding was a rustic romance and we couldn't have found a better place than Firefly Event Barn in Nevis, MN. They hosted our wedding and on the most beautiful day we became Mr. and Mrs. Zack Morgan-Waters. Firefly is absolutely beautiful and very rustic; we hardly decorated as to not take away from the beauty already there. You can have the ceremony inside the barn or outside on a stage that overlooks this huge amazing field! CK Dudley's catered our wedding and put on a delicious taco bar for everyone to enjoy. Everything on their menu is amazing! There is no doubt in my mind that this will be the greatest day of my life and I am thankful for my husband who took a leap of faith and made me his forever.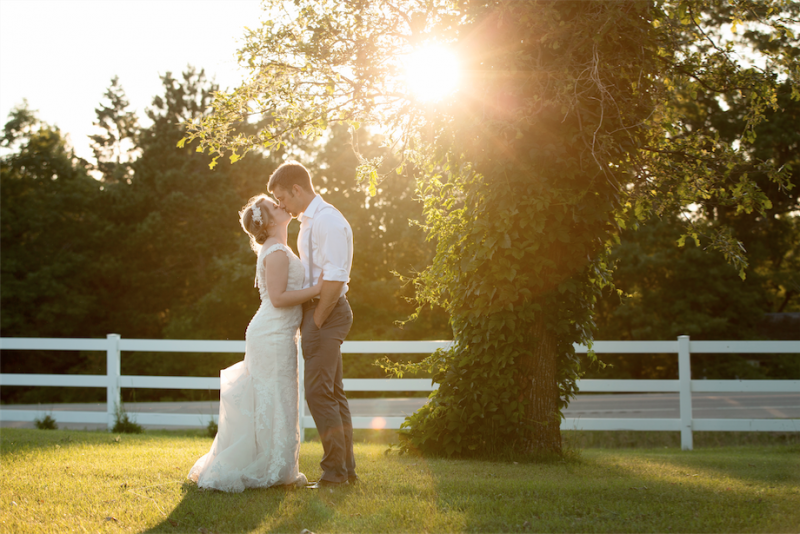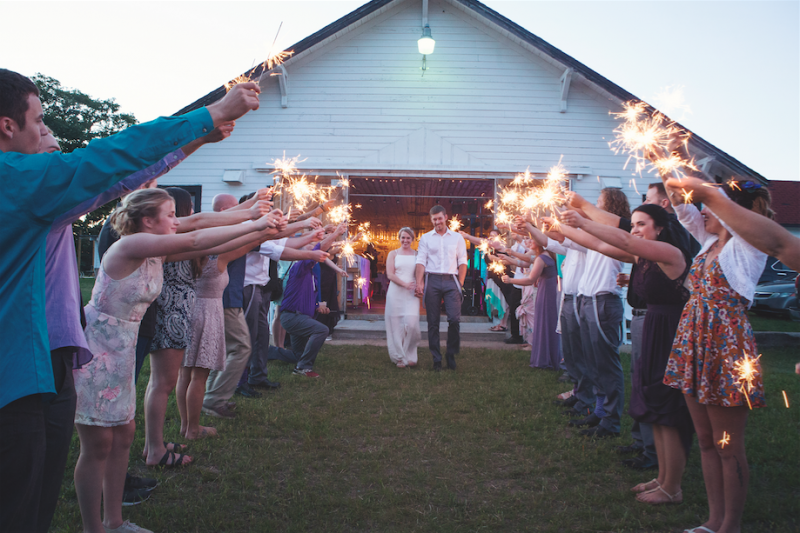 SOURCES
Photography | John LaTourelle Photography
Venue | Firefly Event Barn & Taproom
Florist | KD Floral