Michael and Laini's love story began as a 15 year old Michael asking a 17 year old Laini to prom at their small high school in suburban Minnesota in 2011. Fast forward through college and overseas adventures together to August 12, 2017, when they were married at Laini's Grandmother's farm in Melrose, MN. It was a family affair and it shines through. Their family helped to renovate the property to make it beautiful for their day, and Laini and Michael's love story continued with a DIY day of love, laughter, and simplicity.
ADVICE FROM THE COUPLE
DON'T listen to the naysayers when you're planning your wedding! Stick to your vision and do what you want because it's your day! The best compliment we received about our wedding was that it was totally US.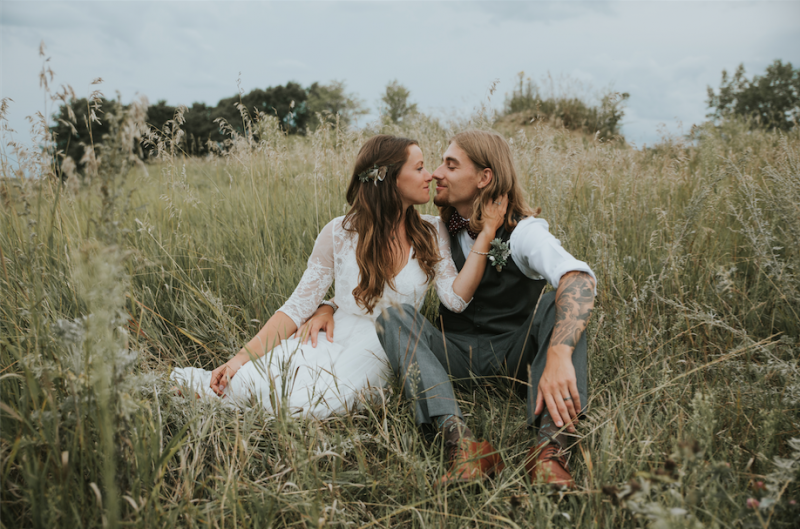 SOURCES
Photography | Hayley Huotari
Dress | Spell Bride