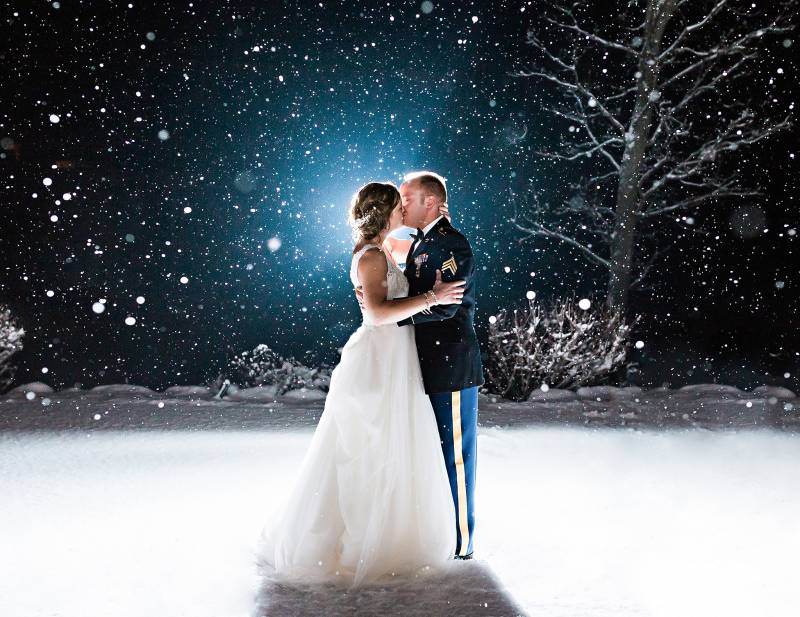 KACIE AND EDDIE
They should make movies with Eddie and Kacie's story -
seriously - it is that good! In a world infiltrated by social media
where texting, Snapchat, and friend requests are usually the
first move toward a relationship, Eddie and Kacie shared an
old-fashioned "fate" meeting. It was a beautiful evening on
Pokegama Lake and Eddie was out fishing with his dog Merica.
Kacie was enjoying a walk with her dog Maple along the
shoreline. Merica jumped from the boat and went to make
a new friend with Maple. When Eddie came to shore to get
Merica he met Kacie. The rest is history! Two years later
Eddie took Kacie back to that place they met on the shore
of Pokegama and he asked her to be his fi shing partner for
life; to be his wife for the rest of his days. She said "yes" and
they boated across the lake for an island picnic.
Their wedding day was as beautiful as it was fun. The
easy-going couple created a weekend to remember for
family and friends from both near and far. Classic gold and
white was stunning in the winter landscape. And the men in
uniform weren't too bad themselves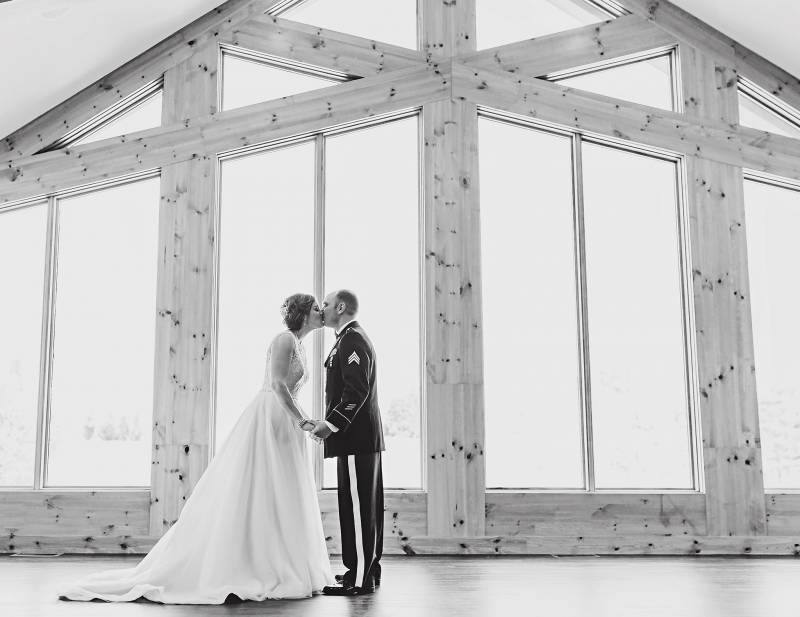 VENUE | Cragun's Resort
PHOTOGRAPHER | 7th Avenue Photography
PLANNER | Carrie Hofmann, Cragun's Resort
WEDDING GOWN | The Wedding Shoppe
FLORIST | Bloom Designs
HAIR | Moxy Hair Studio
DJ | Swenson Productions