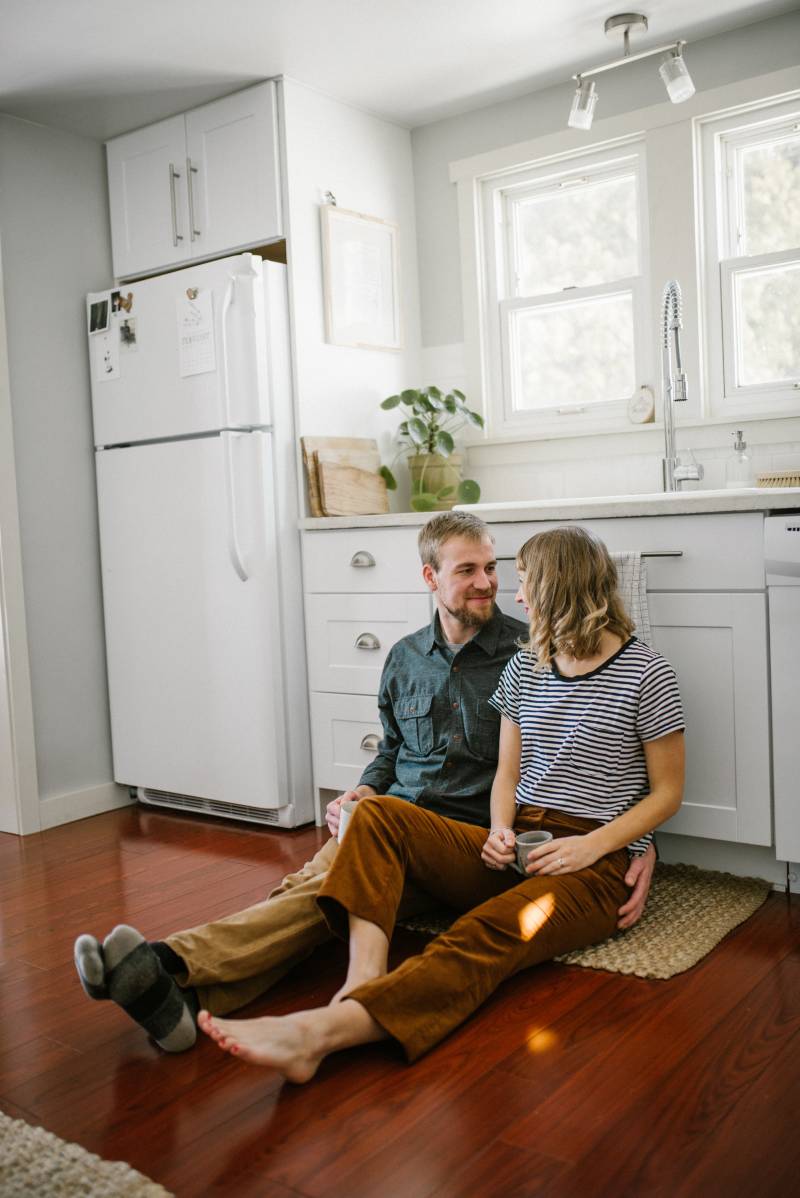 Home is where the heart is so what better place to showcase your early days together.
Engagement photos are about capturing your love without the grandeur of the wedding surrounding you, to take a snapshot of your life together. An in-home, lifestyle session can capture your real life as a couple. It is relaxed, casual, and authentic. You can do the things you really do together - like cook dinner, cuddle on the couch, or share a cup of coffee.
Nothing tells your story more than the details of your home. Even if you feel like your home isn't perfectly decorated or "complete" someday you will look back at this place with nostalgia. It will be the place where you started your life together.
If this laid-back style appeals to you - kick off your shoes, relax, and put on some casual clothes. The location and inspiration are already taken care of!
Bonus: No need to wait for the spring thaw to get your photos taken! An at-home engagement session during the winter months will be just as beautiful and just a little bit cozier.
PHOTOGRAPHY | Kellie Rae Studio