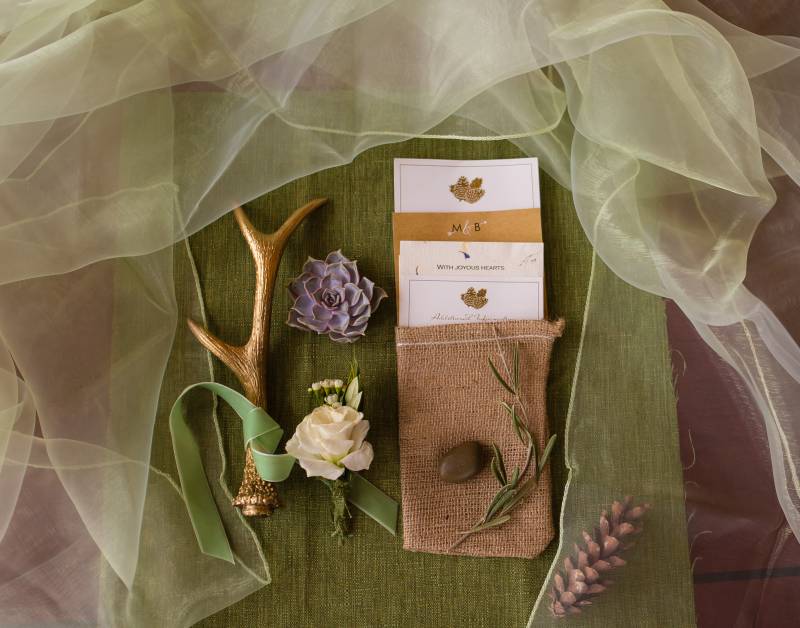 With each day of spring, we celebrate the return of green to the Northland. For this styled shoot the color palette of ivory, sage green and vintage gold accents inspired us to create a look celebrating the natural beauty of spring. Elements of wild greenery, birch chargers, metallic gold antlers, and cinnamon rolls each invoke a sense of rustic, Minnesota charm. Adding elements from nature such as olive branches and artichokes to the florals, Fleurtation by NSE presents a unique twist on rustic, natural wedding flowers. We instantly knew this look belonged in front of the gorgeous fireplace in the historic Greysolon Ballroom by Blackwoods. Even as we welcome spring in northern Minnesota, a cozy fireplace draws us in.
Geometric shapes and rich colors capped off with gold inspired us to create this look. Native to Lake Superior, agates and minerals play a central role in the northern Minnesota landscape. Their unique beauty lend a modern style to a wedding designed for a nature-loving couple. Lavender, peach and mustard pop off the navy blue linen and a gold terrarium filled with beach sand and gorgeous blooms has us swooning. Fleurtation by NSE created exotic bouquets of King Protea, garden roses and air plants to add a refreshing mix of blooms to the look. Situated in The Moorish Room at The Greysolon Ballroom by Blackwoods, this tablescape reflects an unexpected blend of nature, history, and modernity - perfect for today's couples.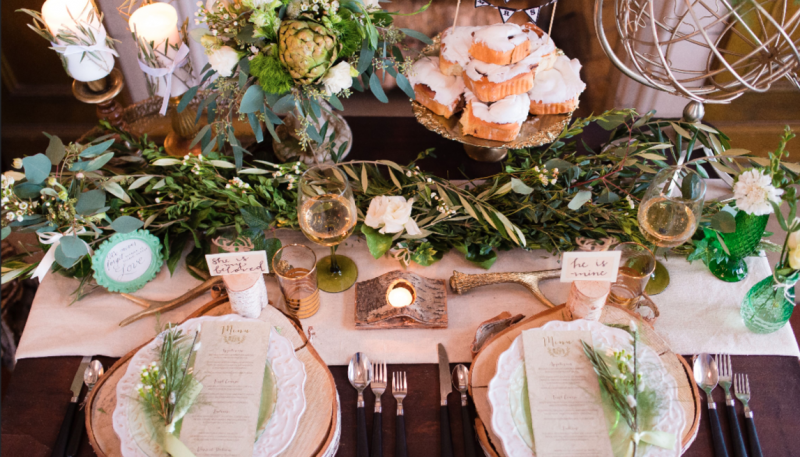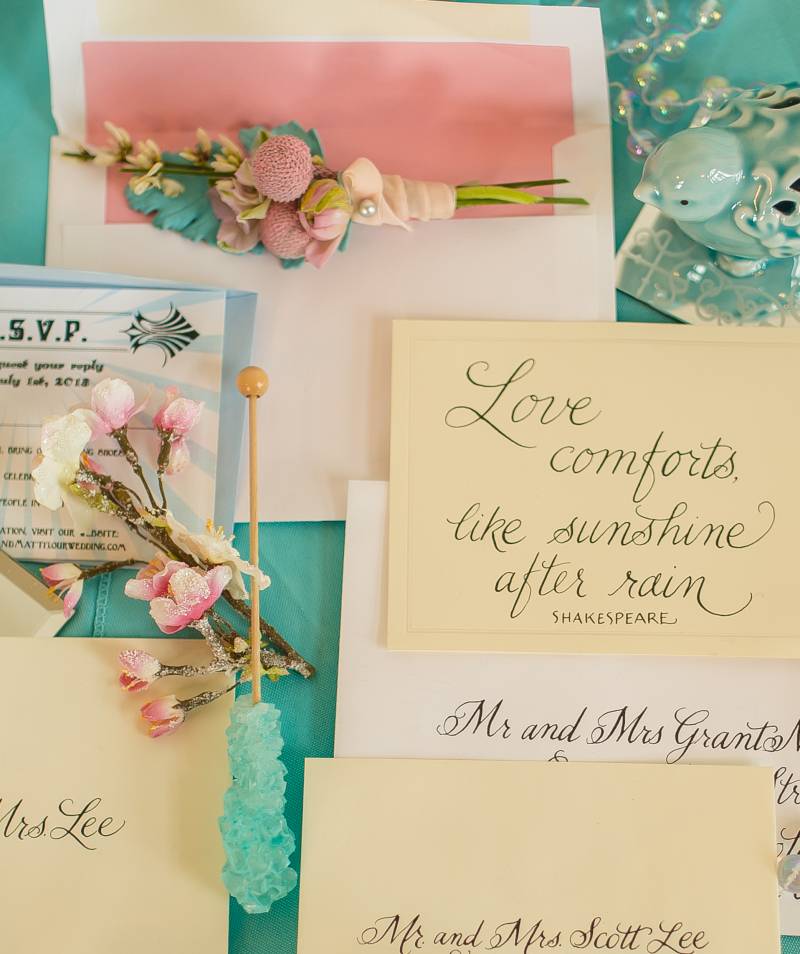 Inspired by the Pantone colors for 2016, Rose Quartz and Serenity Blue, this look pairs shades of pink and blue with fresh modern elements of silver, mirror and lucite. Bouquets by Fleurtation by NSE feature budding florals in pastels that add romance and life to the spring bridal look. Bluebirds sing with spring and the mirrored signage says it best, "Take Me To Spring. Let The Flowers Bloom and Our Love Grow". Beautifully featured in The Bridal Suite at The Greysolon Ballroom by Blackwoods, we hope this look inspires couples to play with this trending color palette and incorporate signs of spring in their bridal style.