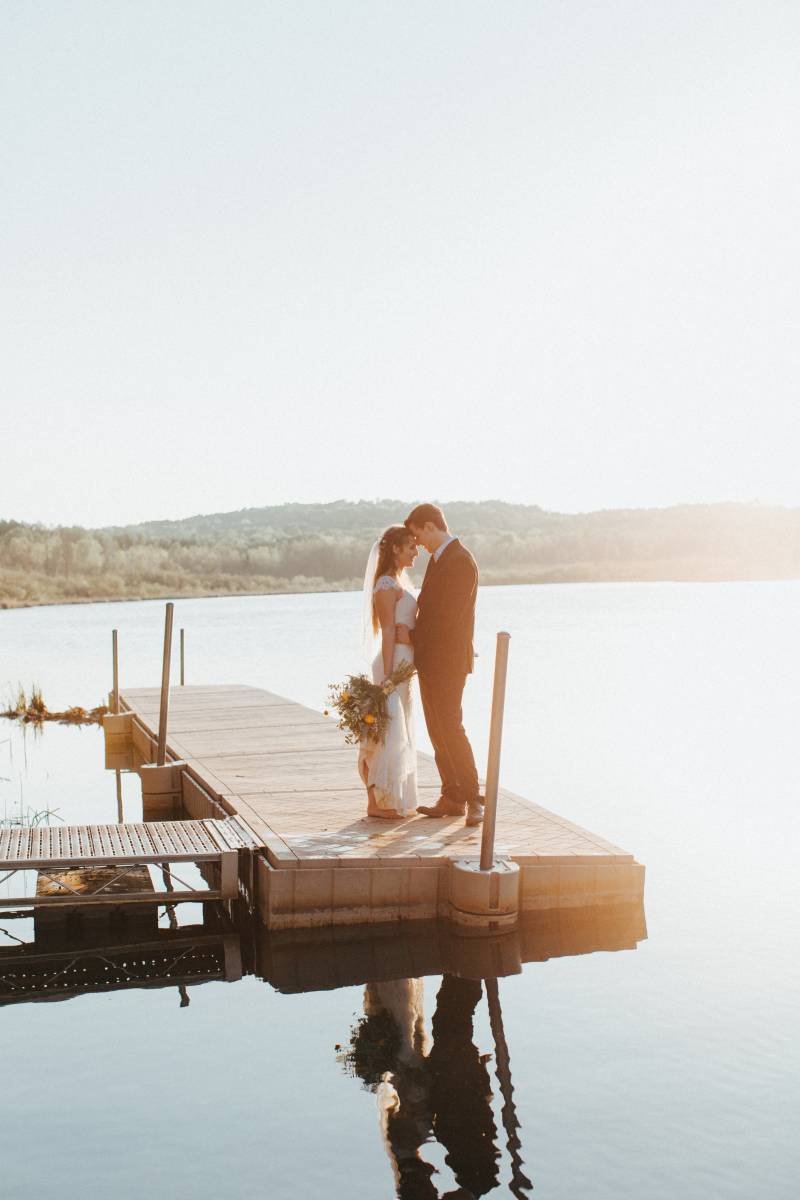 Bethany met Kyle in the summer of 2015 while they were both working as servers at The Duluth Grill. Kyle was her first boyfriend, but they both knew they had found something special in one another from the beginning.
Fast forward to a cold winter evening in Duluth, and Kyle took Bethany out for a fancy dinner and proposed on one knee under the lights of the Aerial Lift Bridge in the sparkling snow. It was beautiful, romantic, and very, very cold.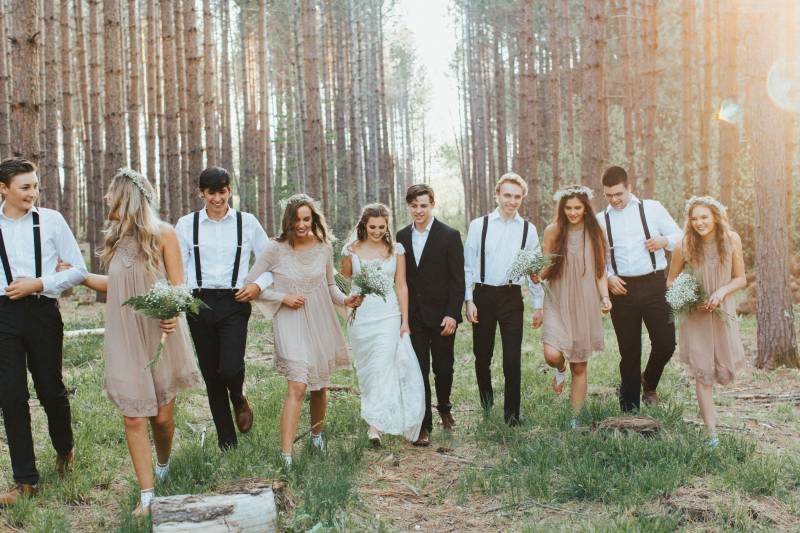 When it came to planning their wedding, they turned to their family for inspiration and assistance. Their ceremony and reception were held in her parent's yard, and her cousin Elisha helped with the planning and details. Her grandpa, who had married other aunts and uncles of the bride, offi- ciated and Bethany's aunt and three uncles sang a song for them during their ceremony. Last but not least, her family handled the food (a taco bar!) and her cousin baked their cake. These personal elements made their wedding that much more special to them.
They created an intimate and laid-back atmosphere with vintage couches and chairs and a collage of old rugs covering the grass. Her cousin Elisha built a custom door frame with a stained glass window for Bethany to walk through. The floral elements were natural and wild - as if they had picked them from a field that morning. They strung light bulbs filled with little lights in the trees to represent fireflies in jars. It was a whimsical and romantic evening from start to finish.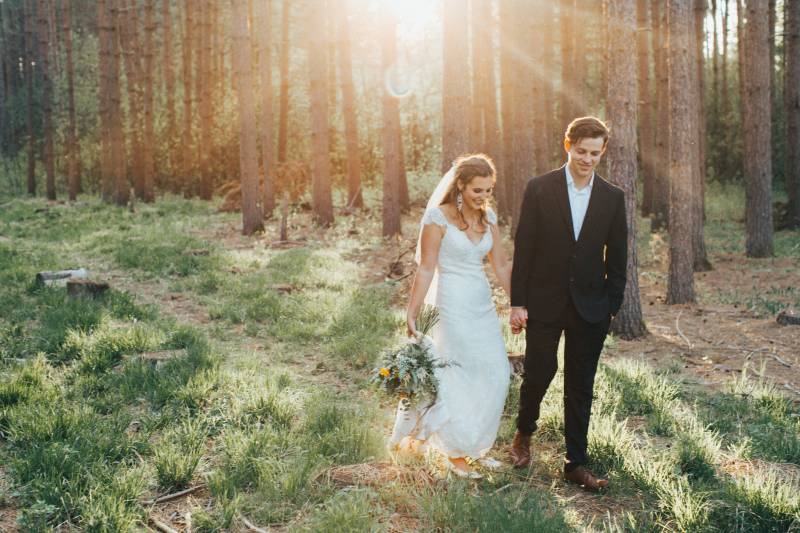 Bethany describes her favorite wedding day memory as her first dance with her new husband. They danced under the lights in the trees while their loved ones looked on.
Her advice to future couples planning their wedding is to just have fun with it. "Don't let the stress of planning a wedding take away from the joy of it all. It'll be the happiest day of your life whether or not everything gets checked off your to-do list." She credits Kyle with reminding her to relax and enjoy the process.
Photography: Decora Topp
Florist: Saffron & Grey
Bridal Gown Shop: Bella Rose Bridal Shop
Bridesmaids' Attire: Altar'd State
Groom's and Groomsmen's Suits: JC Penney
Bride's Ring: Etsy
Groom's Ring: Helzberg Diamonds
Rentals: London Road Rental
Invitations: Shutterfly