"What's In" and "What's Out" by The Wedding Guys
BEAUTY AND COSMETICS
A bridal look that is always IN is a soft makeup palette of blush and pink tones with a lighter smoky eye shadow that opens the eye. For the more adventurous and daring bride it's the glam red or wine-colored lip and darker tones of eye shadow. The traditional updo hairstyle is coming back IN but in a much softer, loose and romantic fashion. What is on its way OUT is long hair worn all down, there is no need to have it compete with the length of the veil or details of the dress. If you like the look of romantic curls, consider a half up style or looser updo. Bold and bright colored nail polish is OUT - think very light neutral tones of blush or light grey.
BRIDAL GOWNS
Illusion fabrics are setting the pace for what is IN. Illusion sleeves, shoulders, and backs continue to evolve and are very much IN fashion. These gowns are complemented by plunging necklines and sides. Keep an eye out for the long flowing capes and since the Royal Wedding featured a very long 12 to 15-foot Monarch veil, you can expect long veils to be IN with modified tiaras and hair pieces. Sparkly and glitzy gowns are OUT and IN are the more simply stated or embroidered bodices and skirts.
BRIDESMAID ATTIRE
Long gowns with flowing chiffon are IN while lending itself to a more formal look with sweep trains. Shopping for a gown or dress as long as it's a certain color and different lengths is OUT.
MEN'S ATTIRE
Formality is coming back IN style for men with a more tapered and slimmer fit tuxedo. Blue suits remain IN style but skinny knit ties areon the way OUT along with colored vests. Funny creative socks are IN but they are OUT for the older gentlemen.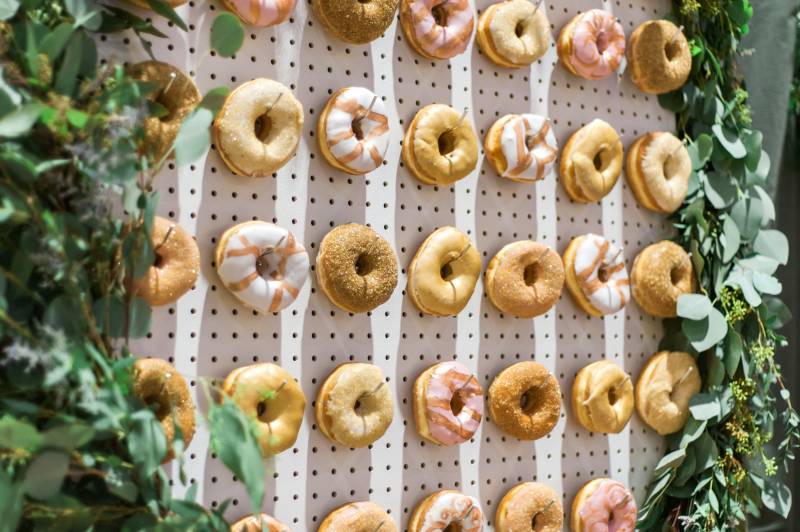 CAKES/DESSERTS
Wanting a cake cutting experience whether it's a tall multi-tier cake or a torte size cake is IN again. Simple cakes are IN and are all the rage thanks again in part to the Royal Wedding. Cupcakes, donuts, s'more bars, and overall dessert buffets are still IN for an added feature or late night snack, but as a stand alone replacement for a cake cutting, they are OUT.
CATERING
The use of local distilleries for spirits and beers is IN as well as crafted cocktails. Batching crafted cocktails for faster bar service is IN. Selecting only certain beverages to host after the open cocktail hour closes is IN. Using the name Signature Cocktail is OUT. Family style serving is back IN style as well as smaller courses. Action Stations are IN and have been but chef interaction is really IN now. Late night pizza is OUT and early morning breakfast foods are IN.
CONSULTANTS/PLANNERS
A wedding designer who can help tell your story is IN, which isdifferent than a wedding planner who checks off a to-do list whichis OUT. Designers who create your authentic wedding are IN while those who select a Pinterest wedding are OUT.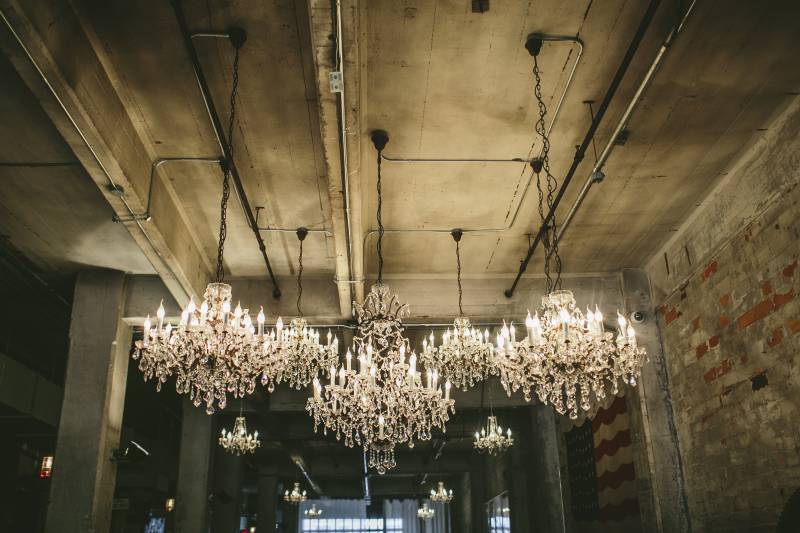 DÉCOR
Lighting continues to be an IN for transforming space and creative flower centerpieces, table linens, and specialty chairs are IN while chair covers and bags are OUT as well as chair sashes and bows.
FLOWERS
Bridal bouquets are a bit larger now with a loose and freshly picked garden style and it's very much IN. Tight round structured bouquets and centerpieces are OUT. The use of long wide streamers in chiffon or satin makes for great movement when walking down the aisle so they are IN. Floral crowns are IN but should only be reserved for flower girls unless you are trying to achieve that Boho look!
INVITATIONS
Color, foiled, laser-cut, creative designs in thick card stock, interesting materials such as wood, metal, etc. are IN as well as calligraphy addressed envelopes. The use of printer labels for addressing envelopes and return addresses for RSVP's is OUT. Having gift registry information on the invitation is OUT.
PHOTOGRAPHY
As much as we live in a high-tech world, film is coming back IN style but not replacing digital. What is and should always be OUT is allowing your friends to photograph your wedding because they have a digital camera. Allowing the photographer to tag along on your wedding gown shopping is IN. Star cross filter and cameos are OUT- ask your parents.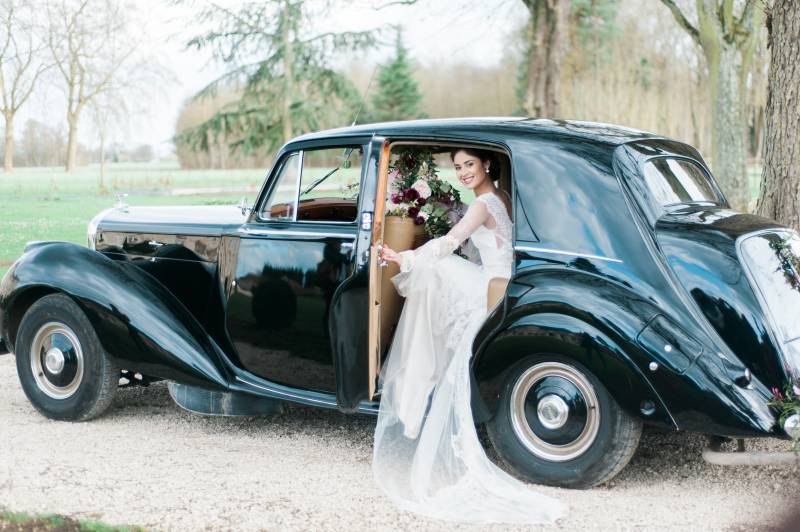 TRANSPORTATION
Sedans are IN for the couple and parents to arrive at the ceremony and shuttles or large executive busses or Limo Busses are IN to take the wedding party to the reception. Stretch limousines seem to be OUT, but if you want to rent one make sure it's a sleek and sophisticated black limousine. Specialty Sedans are IN again to take the newly married couple away at the end of the night.
VIDEOGRAPHY
Video storytelling in a cinematic format is extremely romantic andIN. The drone technology is IN and has brought back videography for weddings to a higher level of film making. What is always OUT isallowing your uncle to capture the day where you can barely hear the vows being said.
VENUES
Barns, Barn, Barns are still IN as couples want the rustic romantic style, but on the heels of the barn are industrial venues with that IN vintage modern combination. In-state and international destination weddings are IN while returning and having a larger reception are still IN.Country Club and hotel ballrooms are back IN with dramatic lightingto change or upgrade the style to a more contemporary club vibe. What is OUT for venues is poor parking so if that's an issue, host a valet company which is very IN.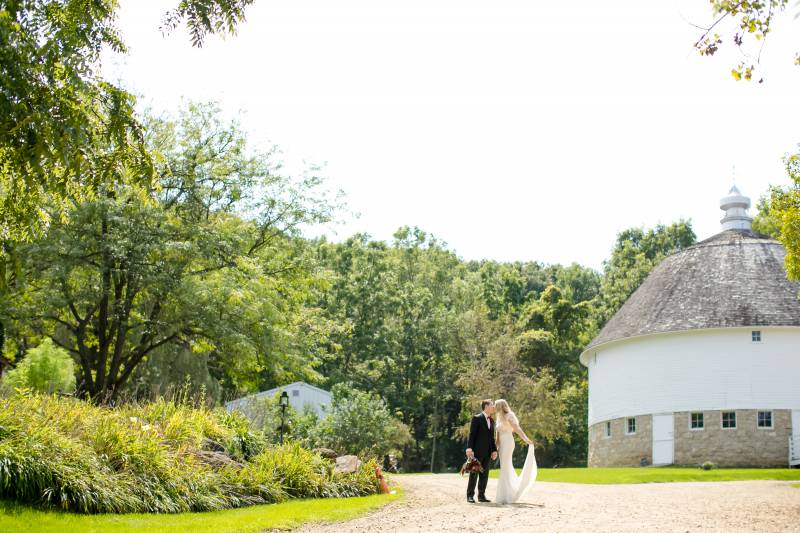 Photo credits:
BEAUTY:
Photo by: JoybyJo
Hair and Makeup by: SM Hair + Makeup
Gown by: Modehaus Bridal
Earrings by: Britta Lynn Kauppila Metalsmith
BRIDAL GOWN:
Gown by: Claire Pettibone
DÉCOR:
Photo by: Brandon Werth Photography
DESSERTS & CATERING:
Photo by: Anna Grinets Photography
FLOWERS:
Photo by: Kirsten Barbara Photography
Bouquets by: Joy Unspeakable Flowers
INVITATIONS:
Photo by: Anna Grinets Photography
Stationery by: A Milestone Paper Co.
TRANSPORTATION:
Photo by: Anna Grinets Photography
VENUES:
Photo by: Jeannine Marie Photography
Venue: Round Barn Farm