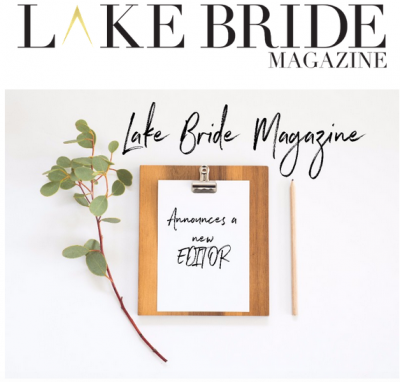 It is with great excitement that we introduce Lindsey Nicklason as a guest editor of Lake Bride Magazine! Lindsey is a veteran in the MN bridal market as the owner and operator of the beautiful Firefly Event Barn. We are so pleased to have her expertise on our team.

Over the past year and a half, former editor Jillian DeChaine and the Lake + Co. team have curated a beautiful voice for northern Minnesota weddings through Lake Bride Magazine; we are elated to add Lindsey's creative touch! Jillian will be shifting focus to digital marketing and photography with Lake + Co.

Please join us in welcoming Lindsey to the team!